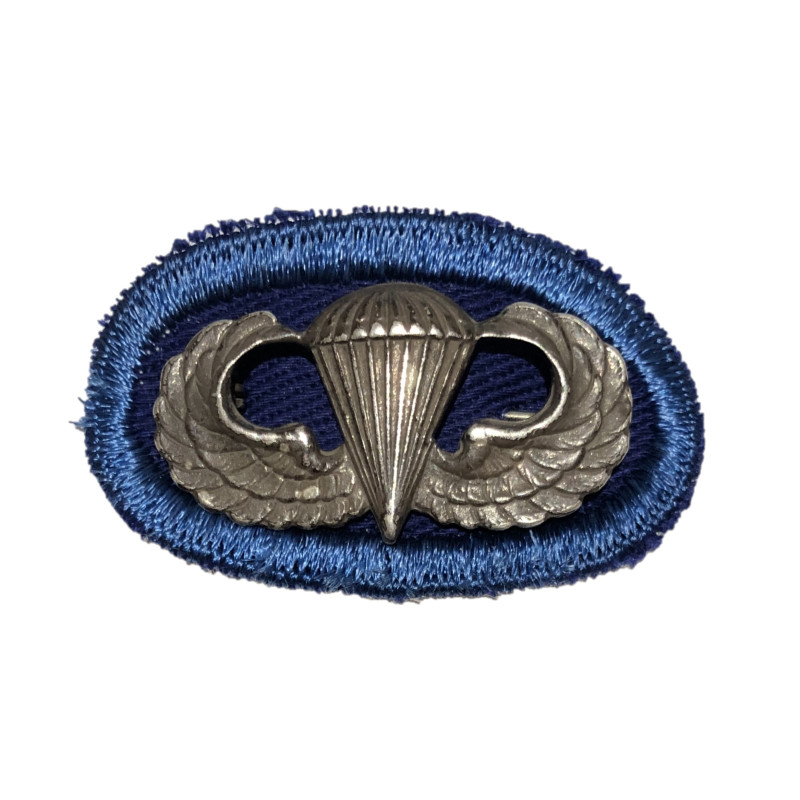  
Oval & Jump Wings, 502nd PIR, 101st Airborne Division
Scarce genuine WWII US Army jump wings assembly, made up of an embroidered oval patch of the 502nd Parachute Infantry Regiment, 101st Airborne Division, on which is attached a parachutist's silver badge, unreadable marking. Pin in working order.
Intended for being worn above the left breast pocket of the dress uniform or sometimes on the jump jacket, the 'jump wings' were designed by Captain Yarborough and 2nd Lieutenant Minter and were introduced in March 1941. Qualification was six jumps, but later reduced to five.
Homogeneous set, in excellent overall condition.
You might also like