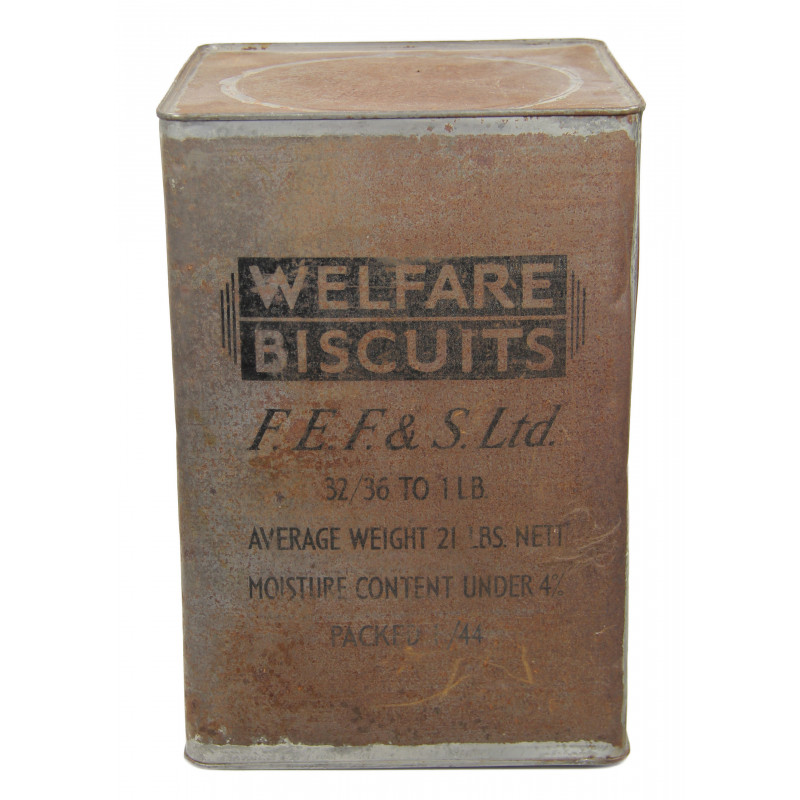  
Tin, Welfare Biscuits, 1944, Normandy, FULL
Very scarce genuine WWII British Welfare Biscuits tin, as issued to the troops on the field. Manufactured by F.E.F. & S. Ltd. and packed in January 1944.
This amazing box is full and in complete, unopened condition. Found in Normandy.
Dimensions: 9.25 x 9.25 x 13.6 inches. Weight: 21 pounds.