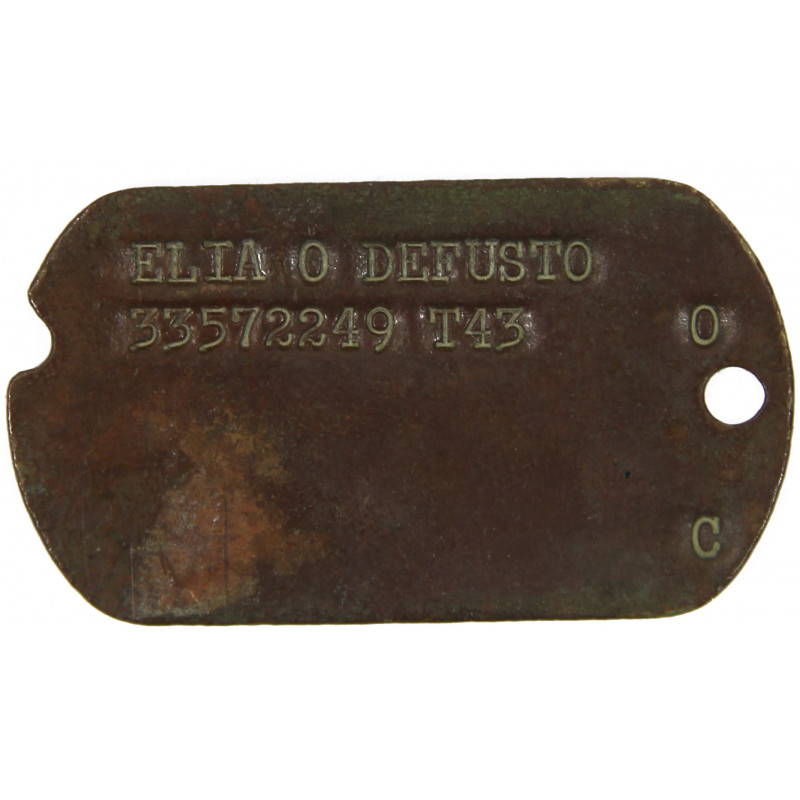  
Dog Tag, Cpl. Elia Defusto, USAAF, ETO
Genuine WWII US Army dog tag, issued to Elia O. Defussto, ASN 33572249, vaccinated against tetanus in 1943, blood type O, Catholic. The present tag was found along with dozens of others on the site of a former USAAF air base in Kent, England in the 1980s.
Elia Onofrio Defusto was born on July 31, 1920 in Olivadi, Italy and joined the US Army on February 6, 1943. He went on to serve in Europe with the USAAF and was discharged on November 12, 1945 as a Corporal. He passed away on January 12, 1999.
https://aad.archives.gov/aad/record-detail.jsp?dt=893&mtch=1&tf=F&q=33572249&bc=&rpp=10&pg=1&rid=4045545
https://fr.findagrave.com/memorial/165234099/elia-o-defusto
Illustration documents available in digital format only.
You might also like