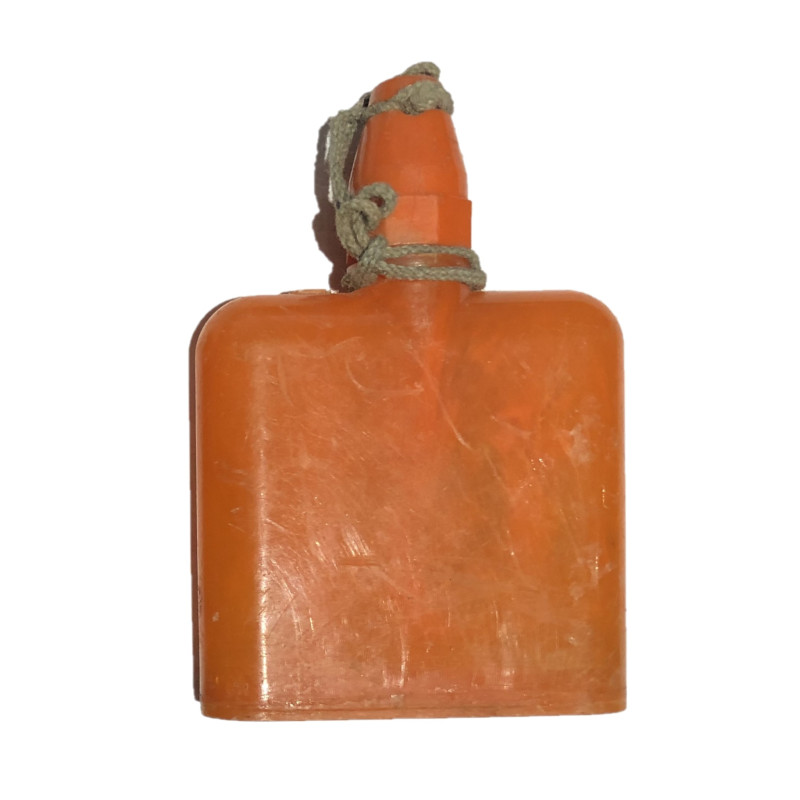  
Bottle, Lotion, Anti-Gas, Hautentgiftungssalbe, 1942, Normandy
Genuine WWII German plastic bottle, intended for the anti-gas lotion (skin decontamination). Generally carried in one of the breast pockets.
Marked Hautentgiftungssalbe and dated 1942. Complete with cap. Original label is missing.
Empty.
The present artifact comes from a significant collection built up by a Norman collector in the last thirty years.