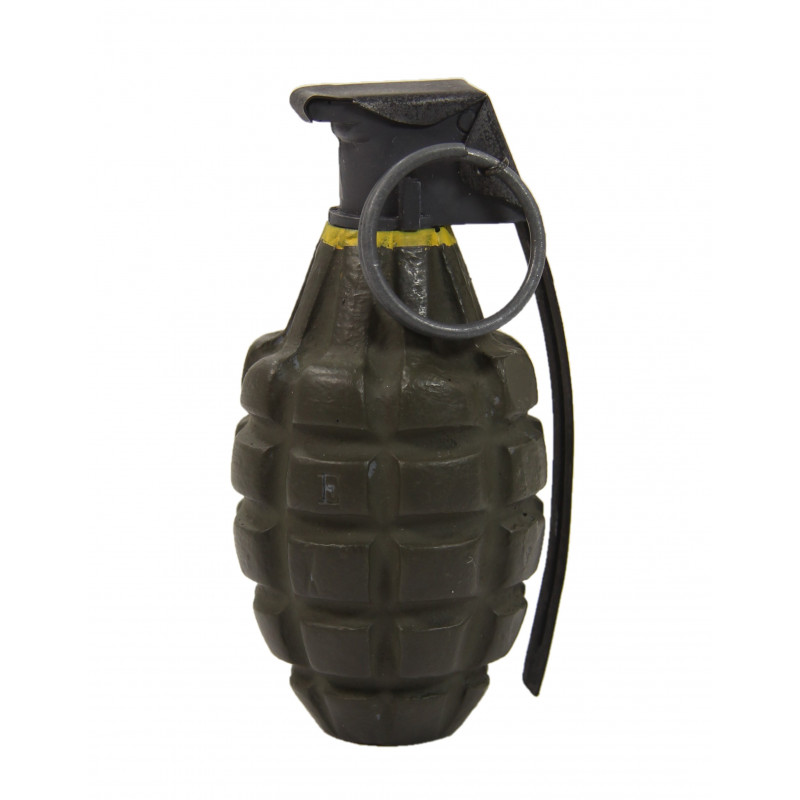  
Grenade, MKII, OD, Plastic prop
THIS ITEM IS NOT SHIPPED OUTSIDE FRANCE.
Very nice reproduction of MKII hand grenade made out of solid plastic resin and is molded from an inert grenade. Comes with a metal reproduction spoon. 
These are a fake toy prop that cannot be made to function or used for any harmful or dangerous purpose.
Customers who bought this product also bought: