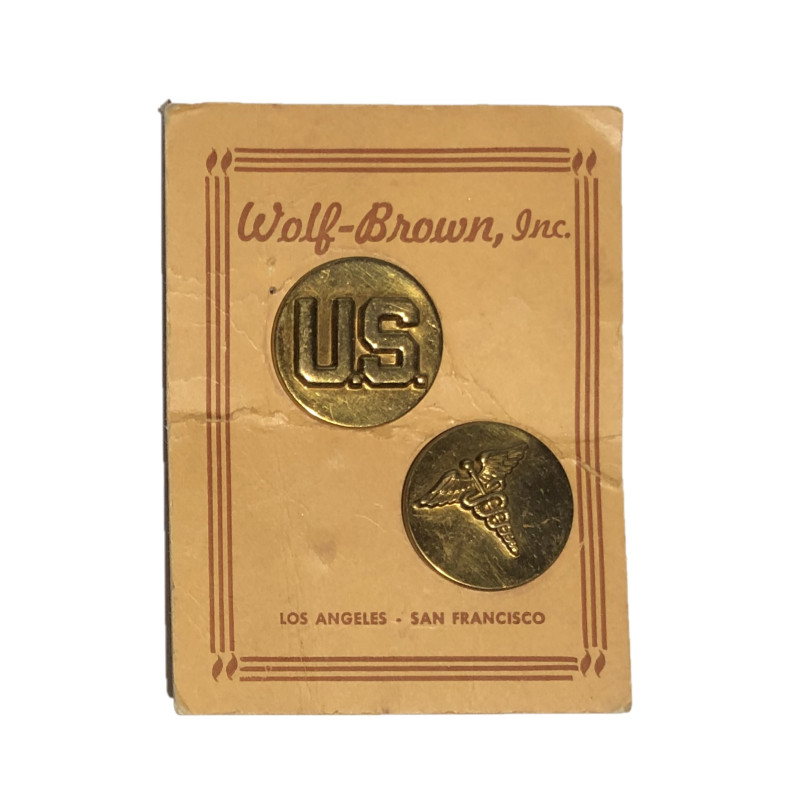  
Discs, Collar, Medical & US, Enlisted men
Genuine WWII pair of US and Medical screw back collar disks worn on the service dress by enlisted men or NCO.
Enlisted men wore the U.S. collar disk on the right side of the wool jacket and the arm or service disk on the left side.
Delivered on period package.