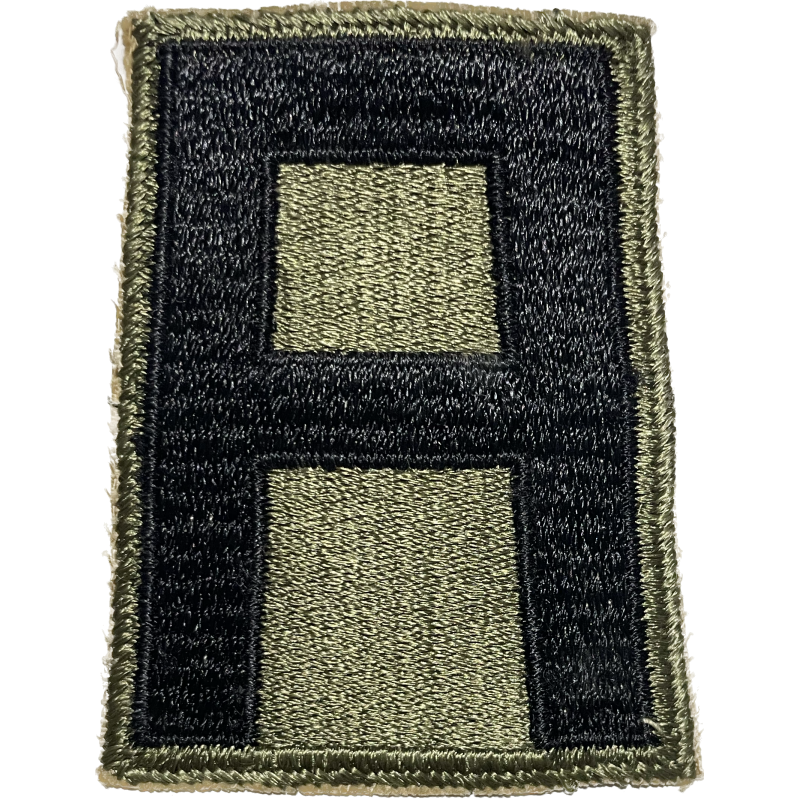  
Patch, First Army
Genuine WWII First US Army shoulder sleeve insignia.
The First Army was in command of the US Assault divisions of the Normandy D-Day invasion. First Army arrived in England in 1943 to begin preparation for operation Overlord. General Omar Bradley was in command of First Army and under his command were the 1st, 2nd and 29th Infantry Divisions which landed at Omaha Beach and the 4th, 9th and 90th Infantry Divisions which landed at Utah Beach. Also under this command were the 82nd and 101st Airborne Divisions.
Additional units would land, including the 3rd and 4th Armored Divisions following the initial landings and come under command of the First Army until Third Army was established and took some of these units.