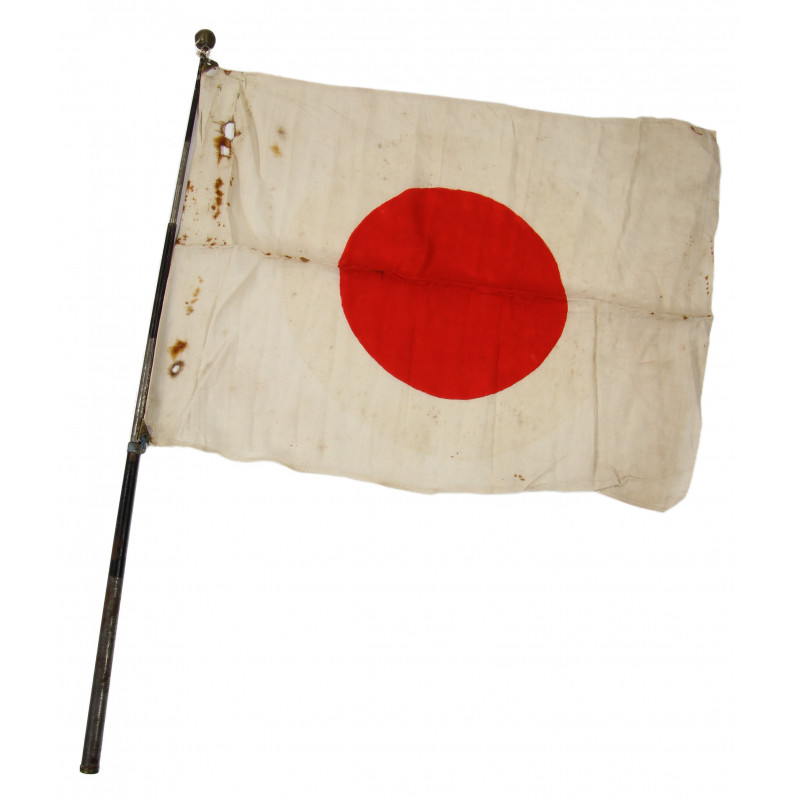  
Flag, Japanese, Telescopic Handle, Hinomaru
Very nice genuine WWII Japanese national cotton cloth flag, Hinomaru, mounted on a telescopic metal pole (in working order). This type was commonly waved by civilians on the occasion of military parades and other patriotic celebrations.
Very good, used condition.
Dimensions of flag: 10.6in x 13.7in. Full length of handle: 19.6in.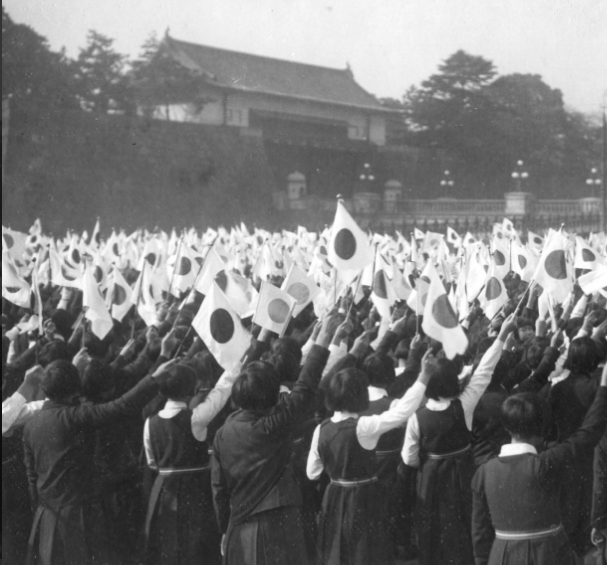 You might also like