Back

Original

Female personnel

Diverse accessories

Sports and recreation

Grouping

Photographs

British Made

D-DAY

Reproduction

Female personnel

Diverse accessories

Memories

Clothing

Accessories

Caps

Stationery store

Tableware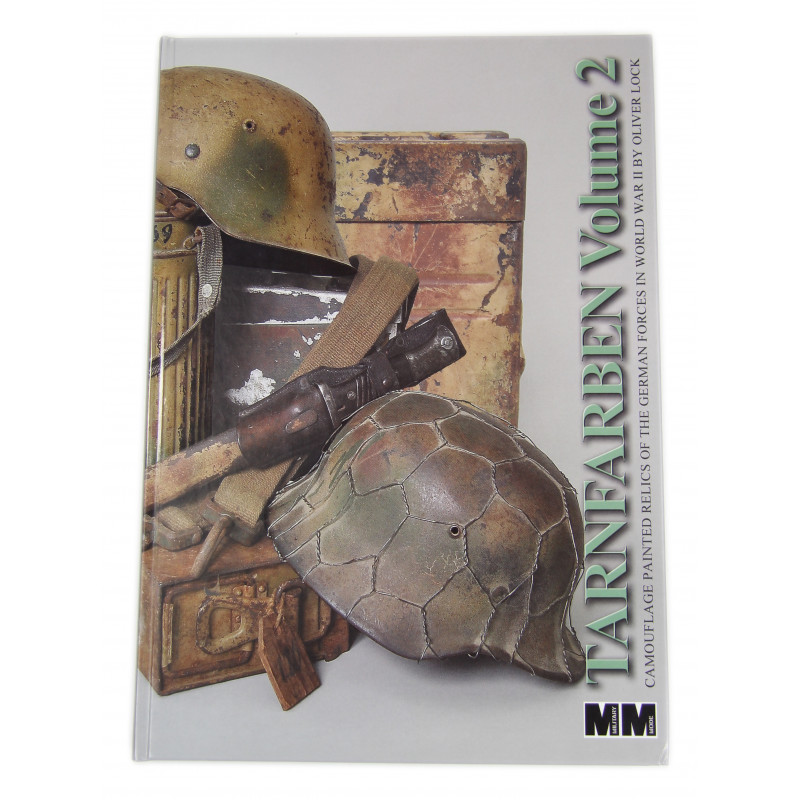  
Book, Tarnfarben, Volume 2
Book Tarnfarben (volume 2), by Oliver Lock, published by Military Mode Publishing.
235 pages, hard cover, 21,5cm x 30,5cm.
English version only.
Superb work dedicated to camouflage painted relics of the German forces in World War II. This second volume offers a precise study of many helmets, ammunition crates and other individual equipment, as well as various signs and other artefacts from the battlefield. All these stunning items belong to some of the most incredible private collections in Europe.
Limited edition, numbered and autographed by the author.