Back

Original

Female personnel

Diverse accessories

Sports and recreation

Grouping

Photographs

British Made

D-DAY

Reproduction

Female personnel

Diverse accessories

Memories

Clothing

Accessories

Caps

Stationery store

Tableware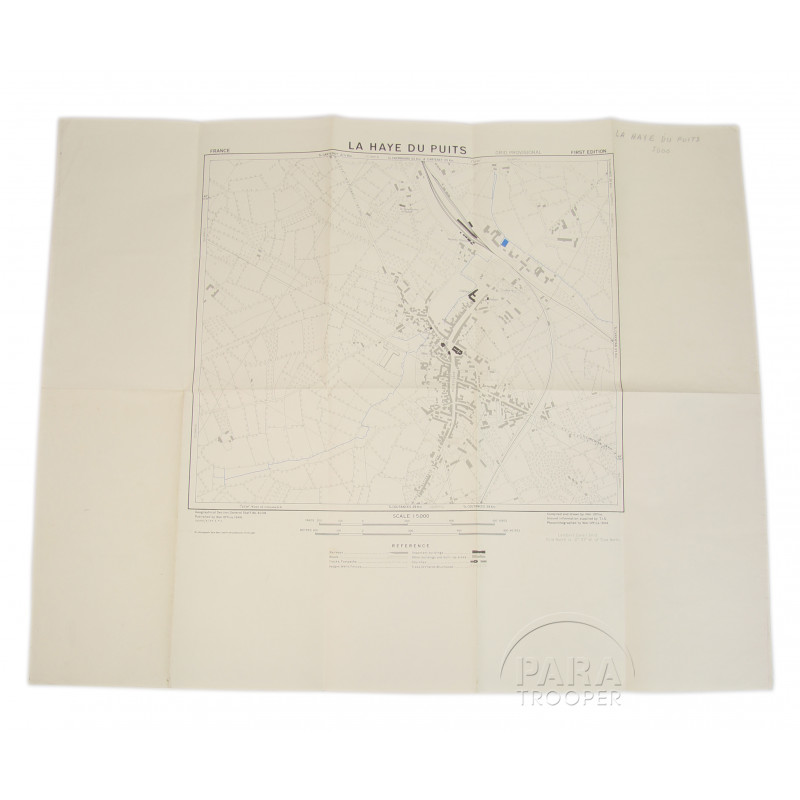  
Map, US Army, La Haye-du-Puits, Normandy, 1944
Rare Genuine WWII US historical Map Sheet of La Haye-du-Puits. This is the First Edition, scale 1:5.000, dated 1944.
This map only covers the town center of La Haye-du-Puits. 
On 5 July 1944, the 1st American Army launched an offensive toward La Haye-du-Puits. The Americans engaged in a "battle of the hedges" that was going to be very costly. Before entering La Haye-du-Puits the Allied had to push back the Germans from two hills that framed the city : Montgardon and Le Mont Castre. On 6 July, the 79th American Infantry Division seized Montgardon. On 8 July, the 90th Infantry Division took the northern slope of the Mont Castre, after the parachutists of the 82nd Airborne Division captured several hills at the foot of the Mont. The battle caused heavy human losses; at the end of the day, the 79th Infantry Division cleaned La Haye-du-Puits of the last snipers from the 35th German Infantry Division.