Back

Original

Female personnel

Diverse accessories

Sports and recreation

Grouping

Photographs

British Made

D-DAY

Reproduction

Female personnel

Diverse accessories

Memories

Clothing

Accessories

Caps

Stationery store

Tableware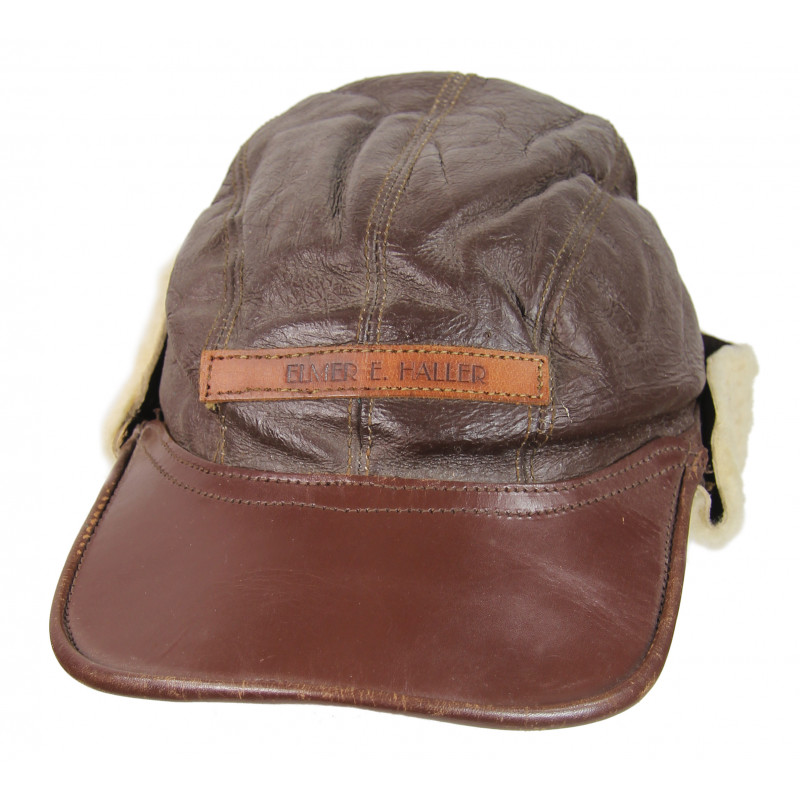  
Flying Cap, Type B-2, 2nd Lt. Gene Haller, 95th Bomb Group
Superb genuine WWII USAAF, Type B-2 winter flying cap, manufactured by the Werber Sportswear Co. Belonging to 2nd Lt. Gene Haller, 0-1287173, a bombardier of the 336th Bomb Squadron, 95th Bomb Group. Lt. Gene Haller carried out his first combat mission on May 19, 1944 bombing Berlin. On July 28, 1944, during his 14th mission, a mission to Merseburg, Germany, aboard B-17 AC #42-97844, he was injured by a splinter of flak through his foot. After its 95th mission, B-17 #AC 42-97844 crashed on March 9, 1945.
A leather name tag has been sewn on the front -- Elmer E. Haller.
Adopted in 1939, this sheep shearling cap, featuring a large leather visor, remained popular with aircrews and groundcrews during the whole conflict. Very comfortable, the 'Gunner's cap' was particularly appreciated by 8th Air Force bomber crews when worn with headset and mask.
In excellent condition, this B-2 retains its original label; size 7 3/8.