Back

Original

Female personnel

Diverse accessories

Sports and recreation

Grouping

Photographs

British Made

D-DAY

Reproduction

Female personnel

Diverse accessories

Memories

Clothing

Accessories

Caps

Stationery store

Tableware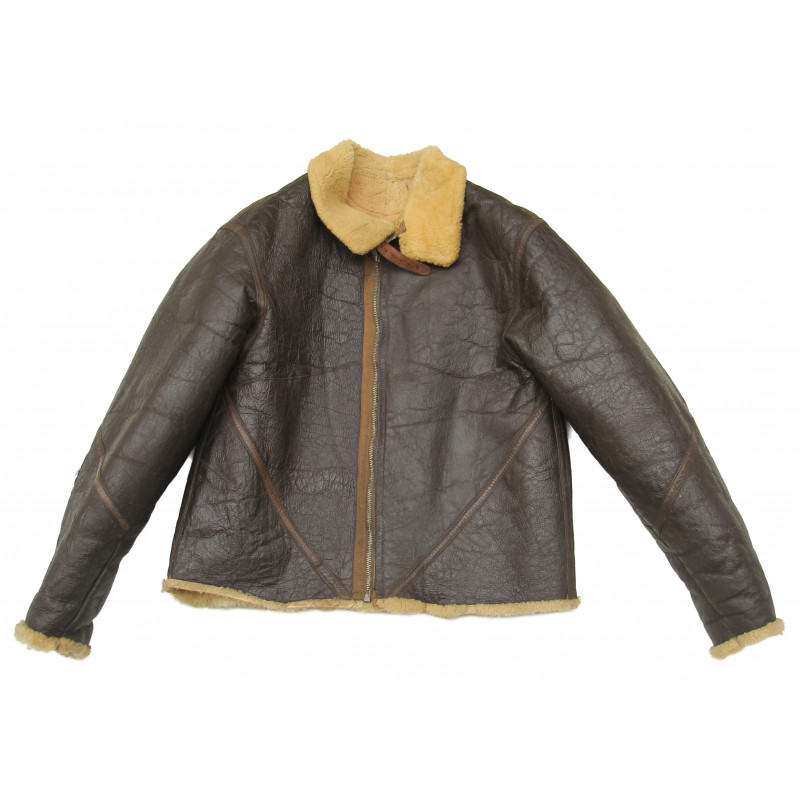  
Jacket, Flight, Type D-1, USAAF, Medium
Superb genuine WWII US Army Air Forces D-1 Mechanic's Cold Weather Leather Sheepskin Jacket, also known as 'Groundcrew Jacket', standardized in 1937. Though designed for ground personnel, the D-1 was widely worn by pilots and other aircrews.
This magnificent item, in size Medium, is a pre-war issue manufactured by San Antonio Area Depot, as indicated by the markings MFG. SAAD, distinguishable by sleeve seams and diagonal seams at the front, and the absence of pockets. Back of the jacket is made up of four panels. The original Talon zipper is in working worder.
An amazing artefact in exceptional condition -- don't miss it!