Back

Original

Female personnel

Diverse accessories

Sports and recreation

Grouping

Photographs

British Made

D-DAY

Reproduction

Female personnel

Diverse accessories

Memories

Clothing

Accessories

Caps

Stationery store

Tableware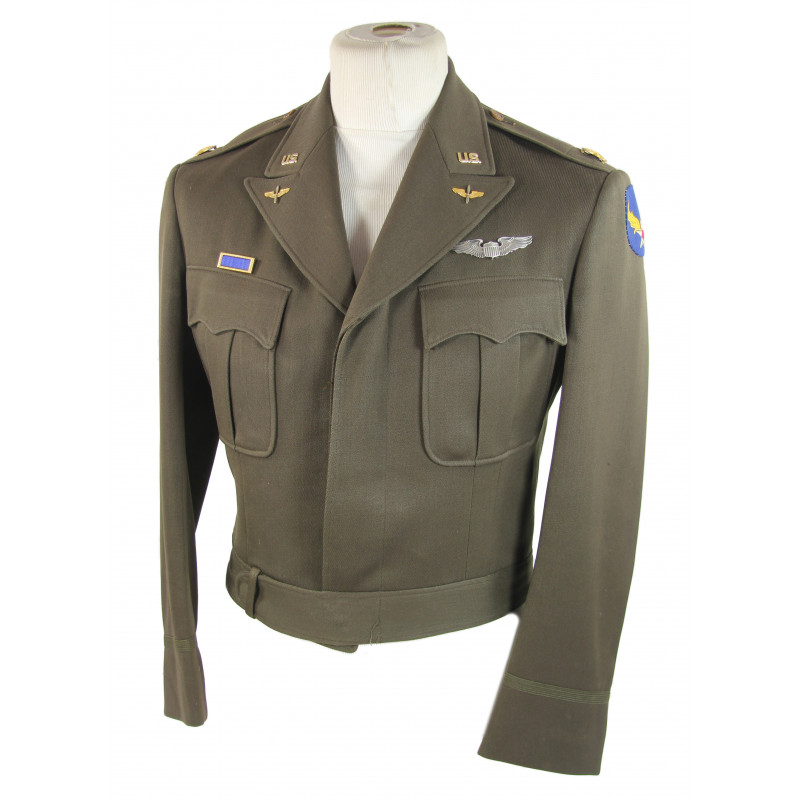  
Jacket, Ike, Airborne Troop Carrier, Major, Named
Superb genuine WWII regulation pattern Officer's jacket, the famous "Ike" jacket.
This jacket has been chosen in April 1944 by General Eisenhower, then it became the "Ike" jacket. 
This one was worn by the Major W. E. Roach, from the Airborne Troop Carrier. All insignia originally sewn.
Fit like a size 36R.