Back

Original

Female personnel

Diverse accessories

Sports and recreation

Grouping

Photographs

British Made

D-DAY

Reproduction

Female personnel

Diverse accessories

Memories

Clothing

Accessories

Caps

Stationery store

Tableware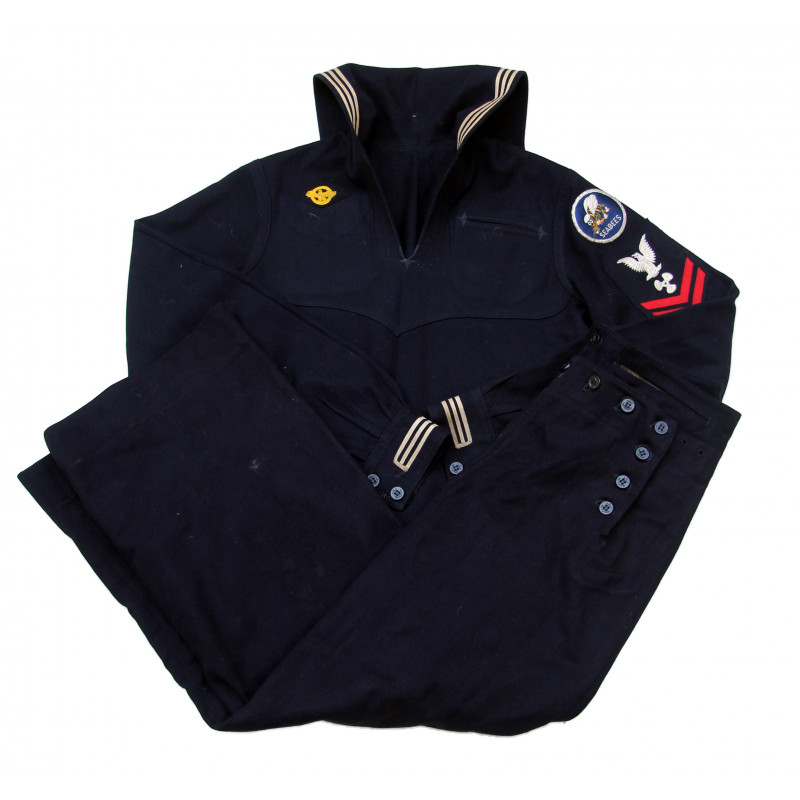  
Grouping, Seabees, US Navy, Machinist's Mate
Genuine WWII US Navy grouping, made up of a jumper and matching trousers. The uniform retains its original insignias: Seabees shoulder patch, Petty Officer 2nd Class rank stripes (Machinist's Mate) and 'ruptured duck'.
Both the jumper and trousers retain the manufacturer's label: Naval Clothing Company. The name of John Madigan appears inside the pants and on the label. This may correspond to the following John H. Madigan: https://fr.findagrave.com/memorial/72296340/john-h-madigan. 
The jumper fits like a small size; trousers in size 26.