Back

Original

Female personnel

Diverse accessories

Sports and recreation

Grouping

Photographs

British Made

D-DAY

Reproduction

Female personnel

Diverse accessories

Memories

Clothing

Accessories

Caps

Stationery store

Tableware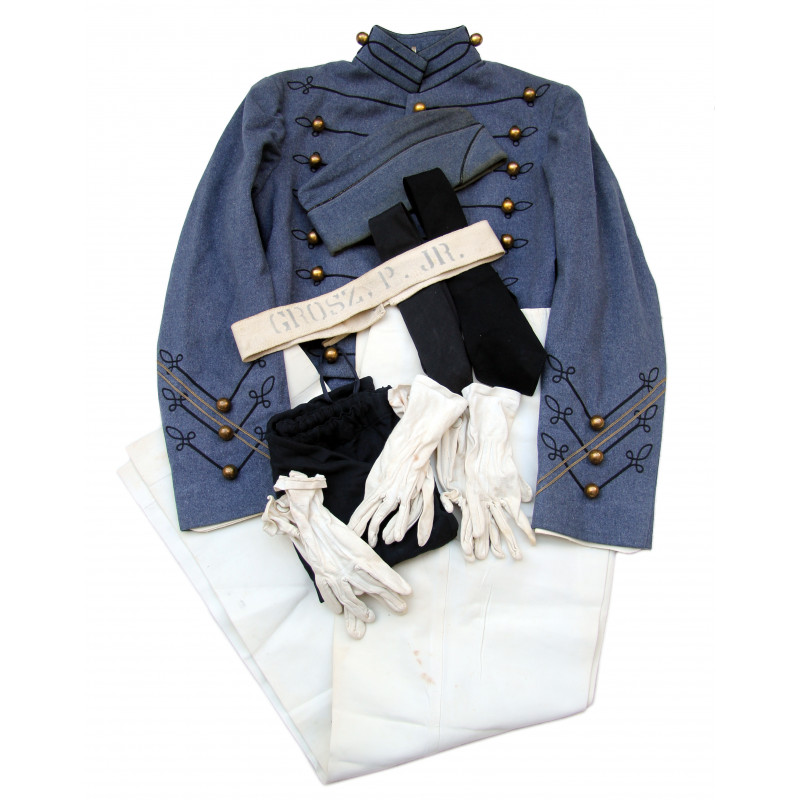  
Grouping, West Point, Colonel Peter Grosz, Jr.
This amazing grouping is made up of the following items:
- a cadet's blue-gray uniform jacket, complete with all buttons, in excellent condition; label dated 1943;
- a matching garrison cap, size 7, without any label;
- a pair of white trousers, buttons marked U.S.M.A. for 'United States Military Academy' (3 buttons missing); label dated 1944;
- a small cloth bag for personal belongings;
- a white belt;
- 3 pairs of white gloves;
- 2 black ties, one of them retaining the manufacturer's label: Wembley.
Most of these items feature the name or initials of their owner, Peter Grosz, Jr (see pictures).