Back

Original

Female personnel

Diverse accessories

Sports and recreation

Grouping

Photographs

British Made

D-DAY

Reproduction

Female personnel

Diverse accessories

Memories

Clothing

Accessories

Caps

Stationery store

Tableware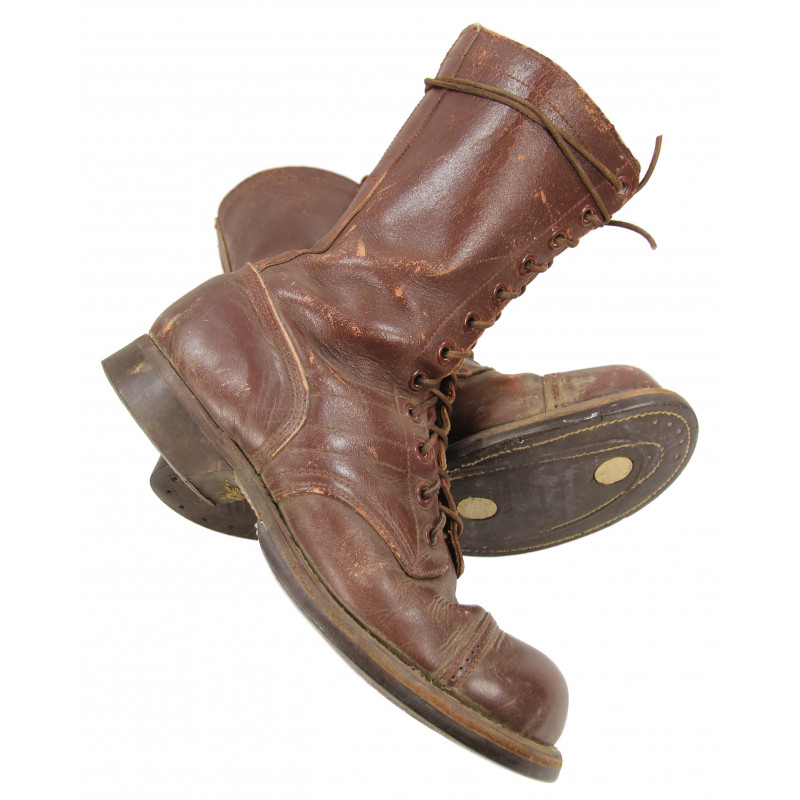  
Boots, Parachutist, Jump, Herman Shoes, 10 1/2 EE, Named
Superb genuine WWII pair of US Herman Shoes jump boots, in the regulation russet shade, with a distinctive toe cap. Authorized in August 1942 with 12 pairs of grommets. Four distinctive oblique rows of stitching were added to strenghthen the quarter. With label inside. Original heels, size 10 1/2 EE. 
Comes with leather laces. 
Worn by a paratrooper named Dempsey L. Vandiver.