Back

Original

Female personnel

Diverse accessories

Sports and recreation

Grouping

Photographs

British Made

D-DAY

Reproduction

Female personnel

Diverse accessories

Memories

Clothing

Accessories

Caps

Stationery store

Tableware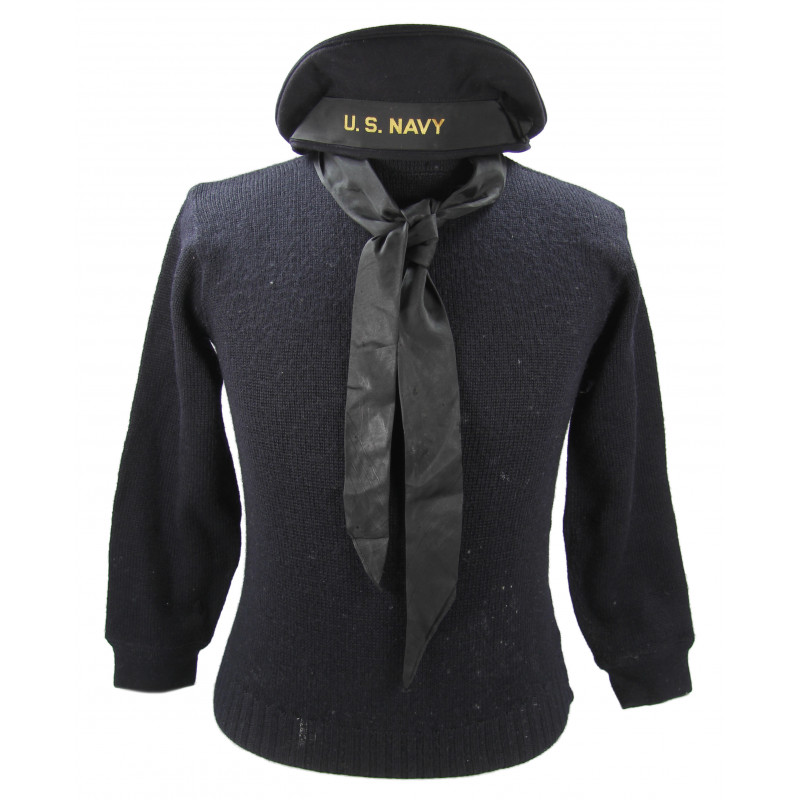  
Grouping, USN, Named
Very nice genuine WWII US Navy grouping belonging to the same sailor during the war.  
This set includes a blue wool pull-over without label, fits like a size Small; a black silk neckerchief and a beautiful "Duck hat" in size 7 1/8. 
All those 3 pieces are stenciled with the name J.E. McCauley. 
You might also like