Back

Original

Female personnel

Diverse accessories

Sports and recreation

Grouping

Photographs

British Made

D-DAY

Reproduction

Female personnel

Diverse accessories

Memories

Clothing

Accessories

Caps

Stationery store

Tableware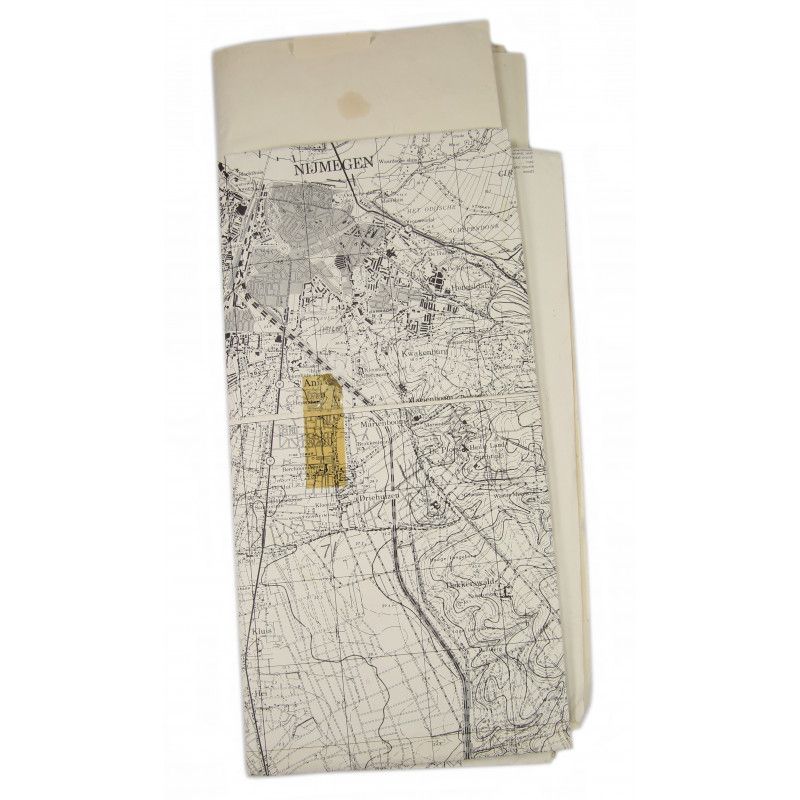  
Maps, Holland invasion, Nijmegen & Groesbeek, 505th PIR, Col. Vandervoort
Genuine WWII maps of Nijmegen & Groesbeek, dated 1944. Standard tactical map in 1:100000 scale, which cover the battlefield area of the 82nd Airborne Division. 
Those maps were used and carred by the Lieutenant-Colonel Benjamin H. Vandervoort, commanding officer of the 2nd battalion, 505th Parachute Ifantry Regiment, 82nd Airborne Division during Operation Market Garden, Holland invasion in September 1944. 
This map is presented pages 68-69 of the book The Way We Were N°4 Col. Ben Vandervoort from Michel De Trez.