Back

Original

Female personnel

Diverse accessories

Sports and recreation

Grouping

Photographs

British Made

D-DAY

Reproduction

Female personnel

Diverse accessories

Memories

Clothing

Accessories

Caps

Stationery store

Tableware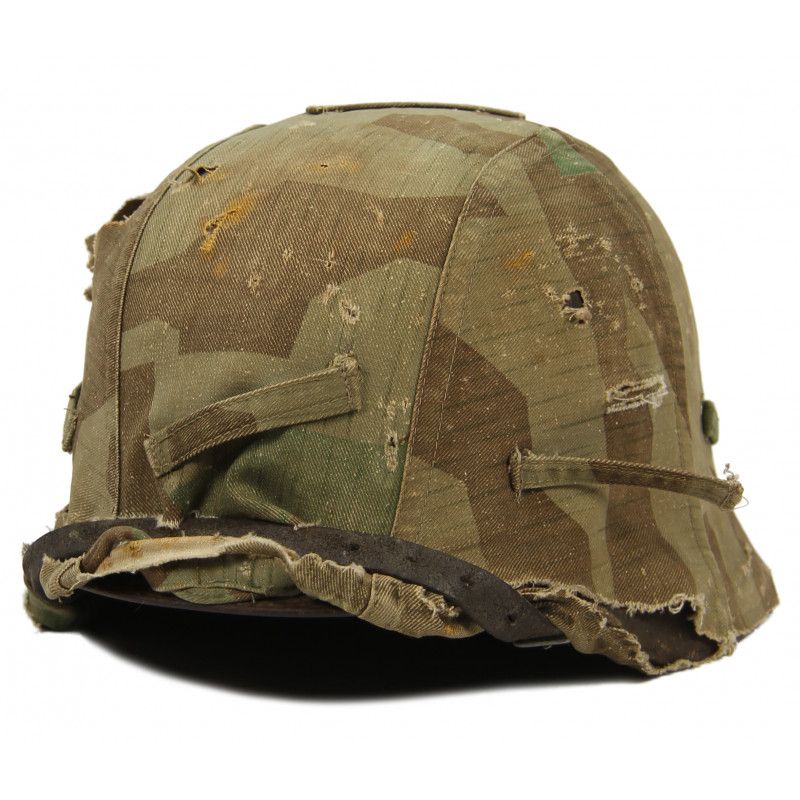  
Helmet, Werhmacht, Model 35, with camo cover, Normandy
Genuine WWII German M1935 helmet, in good condition. The shell retains some of its original Feldgrau paint and features number 529 and hallmark Q62, which corresponds to manufacturer Quist in Esslingen, Bade-Wurtemberg. The leather liner is still present (size 55) yet its cord is missing; original chinstrap still in place.
This nice Stahlhelm was found in Normandy, as well as the rare camouflaged cover discovered near Rouen in 2010; the latter features manufacturer's serial SS 03210 and is visible in issue #312 of the French magazine Uniformes.
A rare historical item -- not a NOS cover from Eastern Europe.