Back

Original

Female personnel

Diverse accessories

Sports and recreation

Grouping

Photographs

British Made

D-DAY

Reproduction

Female personnel

Diverse accessories

Memories

Clothing

Accessories

Caps

Stationery store

Tableware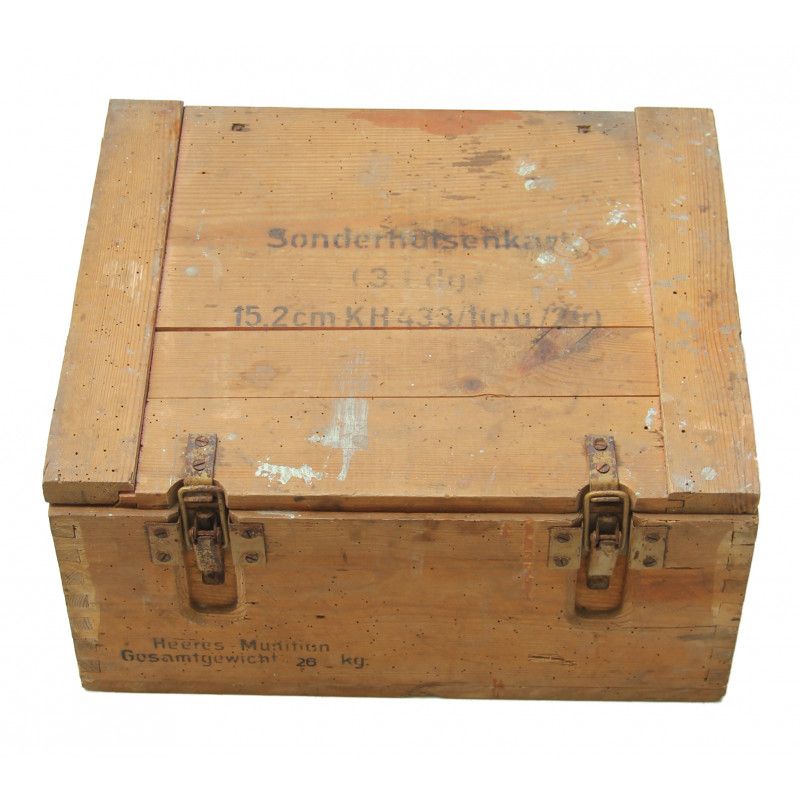  
Crate, Sonderhülsenkart. 15,2 cm KH.433, 1943, Normandy
Genuine WWII German wooden crate for 2 shell gun called Sonderhülsenkart. 15,2 cm KH.433, still have its marking on the lid.
With its label, dated 1943. Found in Normandy at Le Mollay-Littry.
Empty crate that will make the most beautiful effect on your displays.
46 x 40 x 22 cm.