Back

Original

Female personnel

Diverse accessories

Sports and recreation

Grouping

Photographs

British Made

D-DAY

Reproduction

Female personnel

Diverse accessories

Memories

Clothing

Accessories

Caps

Stationery store

Tableware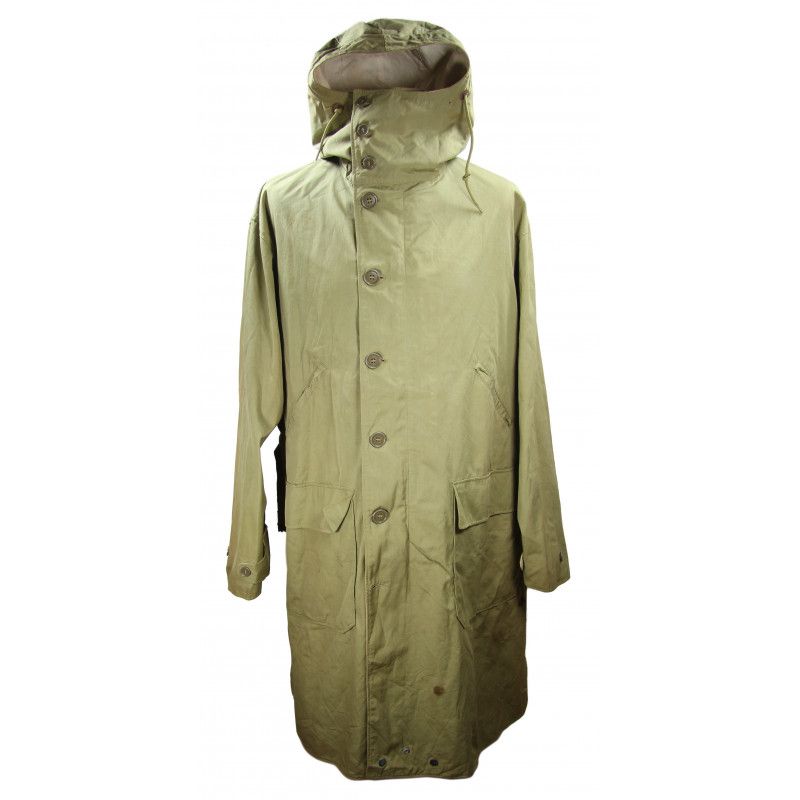  
Overcoat, Parka type, Reversible, Unlined, 1942
Genuine WWII US unlined reversible overcoat, parka type. Reversible from Olive drab to white, made from two piles of water repellent poplin.
With a zip manufactured by Talon and buttons to keep warm. Designed to wear over the basic US Army uniform and issued to mountain troops. 
With label in pocket, size 42 and dated 1942.