Back

Original

Female personnel

Diverse accessories

Sports and recreation

Grouping

Photographs

British Made

D-DAY

Reproduction

Female personnel

Diverse accessories

Memories

Clothing

Accessories

Caps

Stationery store

Tableware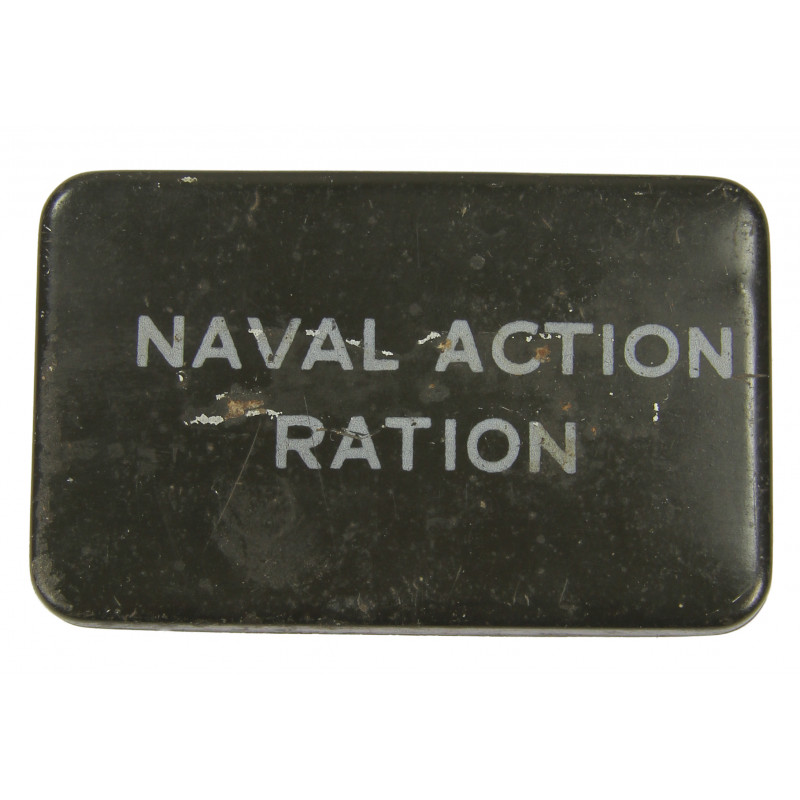  
Tin, Naval Action Ration, 1943
Genuine WWII British Naval Action Ration tin, empty, introduced in 1943 which used to contain caramels, chewing-gum, fruit bar. 
When sailors were at action stations they were expected to remain at their posts for extended periods of time, snatching sleep when they could but ready to man their positions at a moment's notice.
3 ¼"x1 ¾"x5/8". 
Genuine WWII boiled sweets tin, empty, dated 1943 which used to contain as written on the lid, boiled sweets, and was usually accompanied by a separate tin of cigarettes.
This Chocolate & Sweets tin was mainly used in the Type D Compo Rations on D-Day.