Back

Original

Female personnel

Diverse accessories

Sports and recreation

Grouping

Photographs

British Made

D-DAY

Reproduction

Female personnel

Diverse accessories

Memories

Clothing

Accessories

Caps

Stationery store

Tableware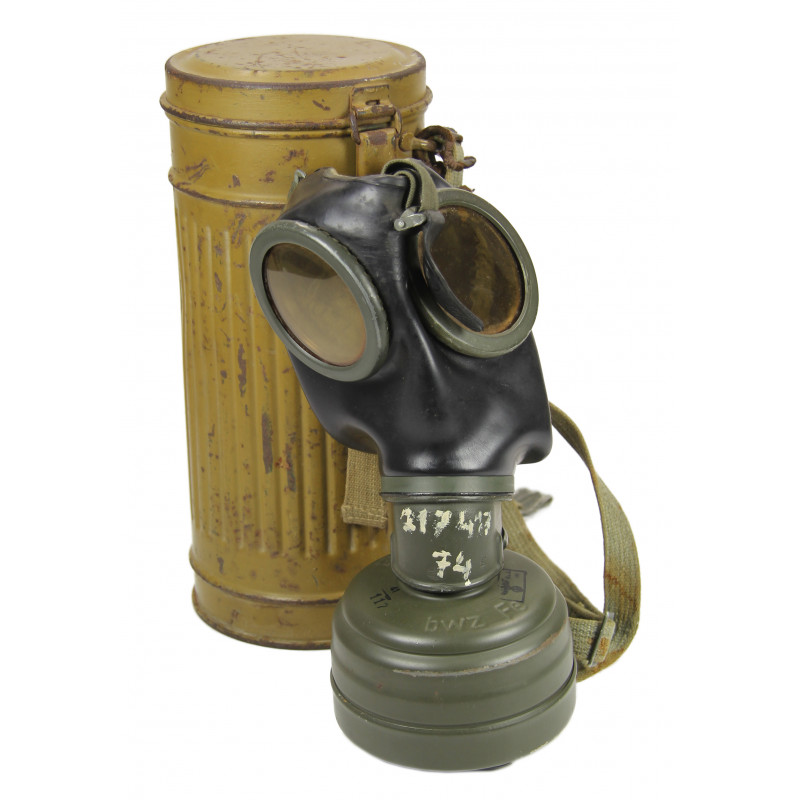  
Mask, Gas, German, Tropical, Normandy
Superb and scarce genuine WWII German gas mask, complete. In excellent condition, this mask retains its filter cartridge marked "Tropen" -- standing for 'tropical' -- as well as its original lenses and straps. Size 2.
The mask is delivered in its original tropical camouflage canister, which retains both carrying straps. The lid contains a pair of spare lenses in their original wrapping. 
An amazing homogenous set dated 1940 in an exceptionally good overall condition found many years ago in Argentan, Normandy.