Back

Original

Female personnel

Diverse accessories

Sports and recreation

Grouping

Photographs

British Made

D-DAY

World War I

Reproduction

Female personnel

Diverse accessories

Memories

Clothing

Accessories

Caps

Stationery store

Tableware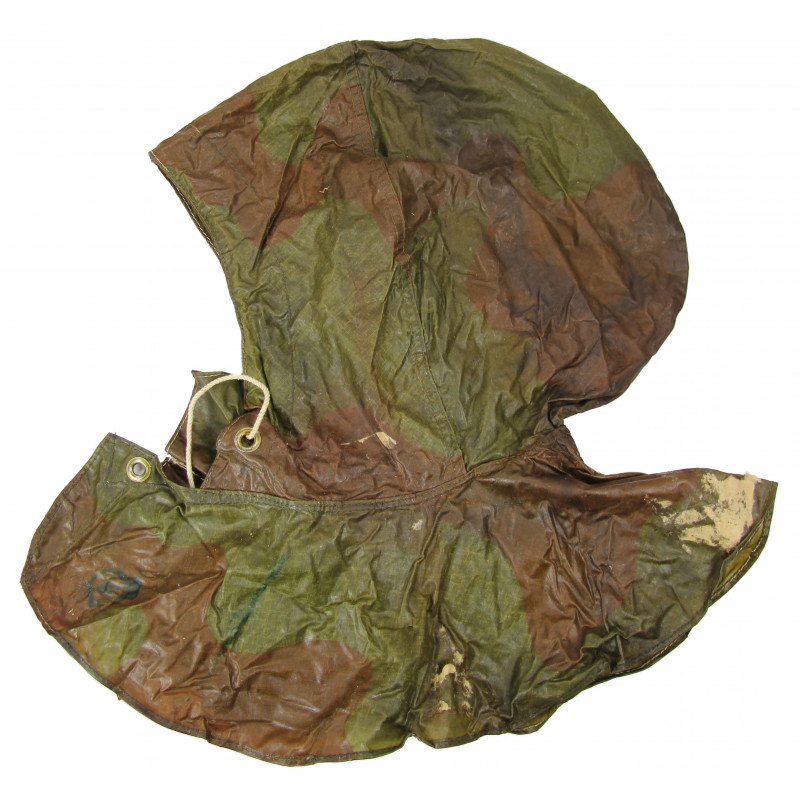  
Hood, Camo, Gas Protective, Canadian, 1942
Original WW2 Canadian Army Anti Gas camo cloth hood cover dated 1942. The gas cover was made of a thin rubberised material. It was commonly worn as a light rain cover and used on D-Day by landing craft crew.
Made in Canada for all British Forces during WWII, these are waterproofed cotton head and shoulder covers in a camouflage pattern designed to be worn under the standard steel helmet. Intended for protection against gas which could attack exposed skin, they also provided great rain and camouflage protection. 
Very hard to find in good condition since the cover is a treated cloth hood impregnated with linseed oil that easily stick together.
You might also like