Back

Original

Female personnel

Diverse accessories

Sports and recreation

Grouping

Photographs

British Made

D-DAY

Reproduction

Female personnel

Diverse accessories

Memories

Clothing

Accessories

Caps

Stationery store

Tableware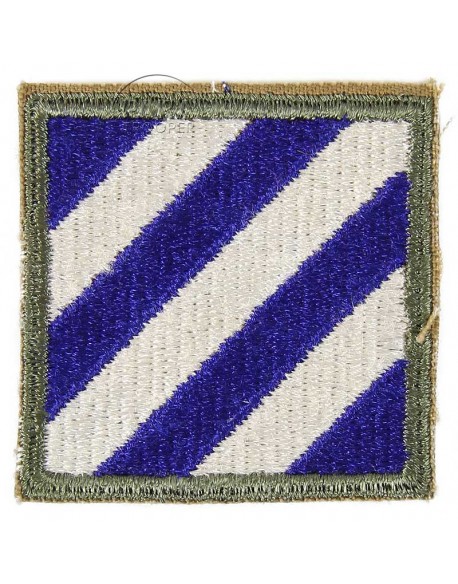  
Patch, 3rd Infantry Division
Genuine WWII 3rd Infantry Division shoulder insignia. 
The Division first saw action on November 8, 1942, landing in French Morocco. The Rock of the Marne was in the vicinity of Salzburg, Austria when World War Two ended. During the course of the war, the 3rd Infantry fought in North Africa, Sicily, Italy, France, Germany and Austria for a total of 531 consecutive days of combat. 3rd Infantry Division soldiers earned 36 Medals of Honor during WWII. At Anzio in the Italian Campaign, the Division fought off three German divisions.
The most highly decorated soldier of the war, Lieutenant Audie Murphy, served with the 15th Infantry Regiment, 3rd Infantry Division.