Back

Original

Female personnel

Diverse accessories

Sports and recreation

Grouping

Photographs

British Made

D-DAY

World War I

Reproduction

Female personnel

Diverse accessories

Memories

Clothing

Accessories

Caps

Stationery store

Tableware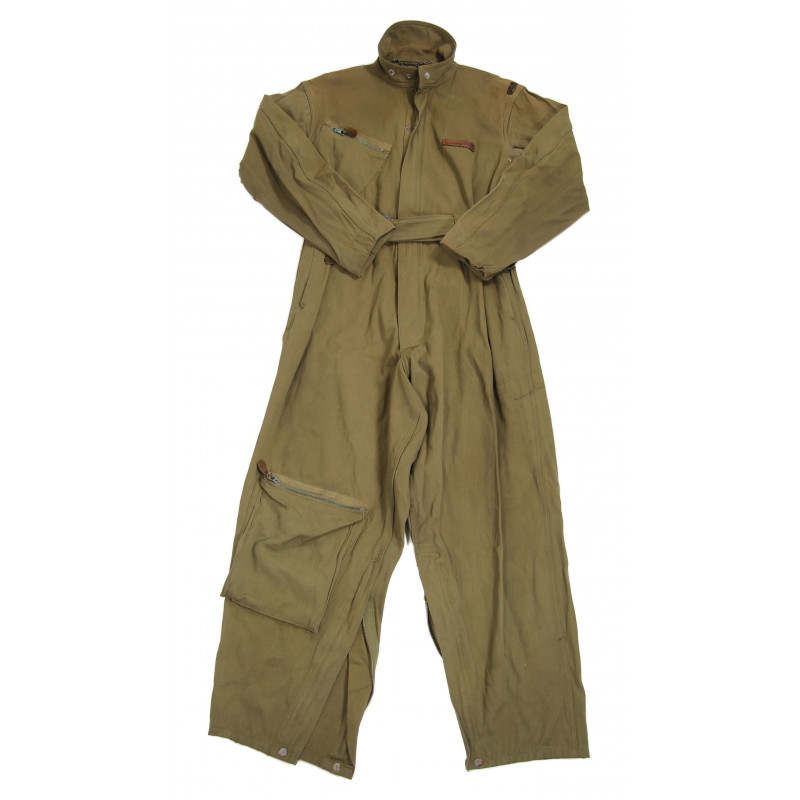  
Suit, Flying, Type A-4, Summer, 1943, Lt. Phillips
Genuine WWII US A-4 Summer Flight Flying Suit/Coveralls. The A-4 flying suit was standardized in 1930. It is made of olive drab gabardine wool. Very strong durable material. It has a zipper front, rigger modified with angled chest zipper pocket and lower right leg zipper pocket. 2 skin pockets, and attached belt. All zippers are marked "Conmar".
With label dated 1943, in size 38. 
With a leather name tag to pilot J. R. Phillips and one lieutenant bar.