Back

Original

Female personnel

Diverse accessories

Sports and recreation

Grouping

Photographs

British Made

D-DAY

Reproduction

Female personnel

Diverse accessories

Memories

Clothing

Accessories

Caps

Stationery store

Tableware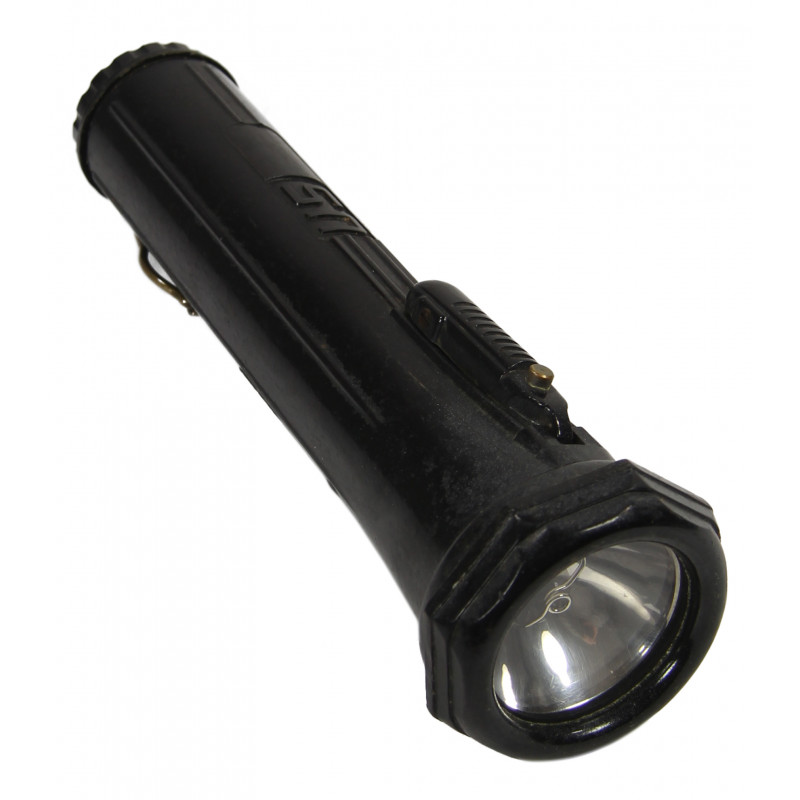  
Flashlight, US
Genuine WWII US electric flashlight, black bakelite, manufactured by Stewart R. Browne Mfg. Co. N.Y.C. and approved by the United States Bureau of Mines for use in explosive atmospheres.
This model was widely issued to the US Navy. Length: about 8 inches.
This flashlight is complete and in excellent condition but its operation is not guaranteed.