Back

Original

Female personnel

Diverse accessories

Sports and recreation

Grouping

Photographs

British Made

D-DAY

Reproduction

Female personnel

Diverse accessories

Memories

Clothing

Accessories

Caps

Stationery store

Tableware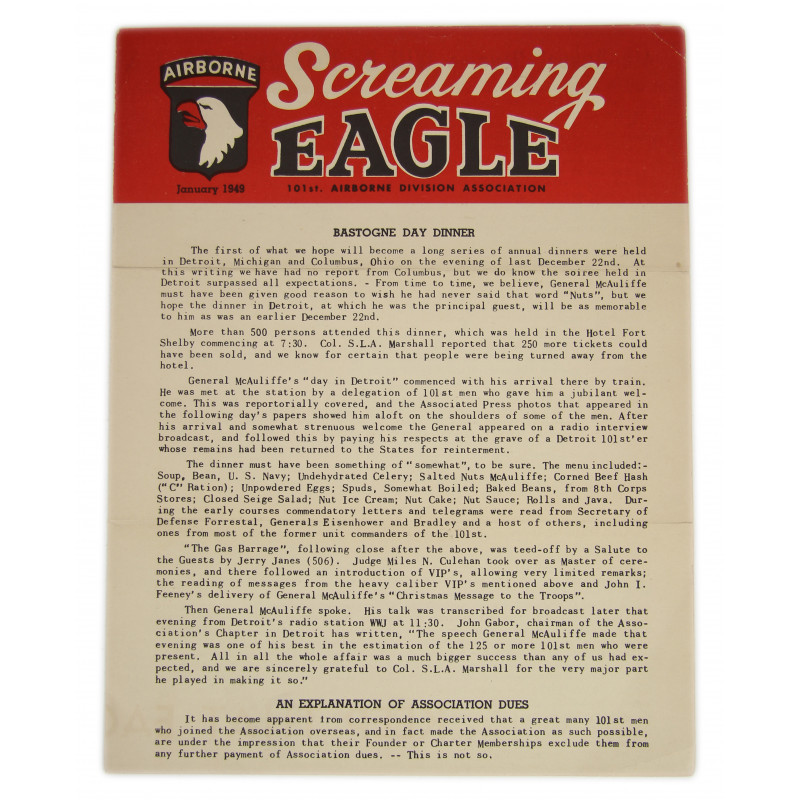  
Newsletter, Screaming Eagle, 101st AB Division Association, January 1949
Newsletter Screaming Eagle, 101st Airborne Division Association, January 1949 issue.
Monthly bulletin edited by the division veterans association, dedicating its first article to the annual 'Bastogne Day Dinner' held on December 22, 1948 in Detroit, Michigan in the presence of General McAuliffe.
This bulletin is complete (4 pages) and in excellent condition. Dimensions: 8.4in x 11in.