Back

Original

Female personnel

Diverse accessories

Sports and recreation

Grouping

Photographs

British Made

D-DAY

Reproduction

Female personnel

Diverse accessories

Memories

Clothing

Accessories

Caps

Stationery store

Tableware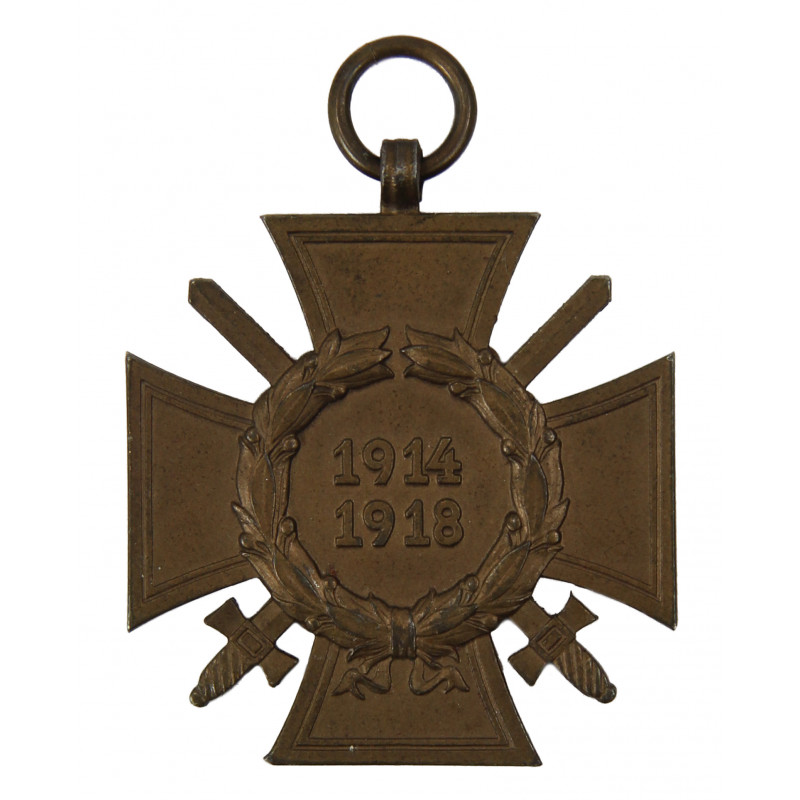  
Ehrenkreuz des Weltkrieges, Honor Cross of the World War 1914-1918
Genuine WWII German medal, Ehrenkreuz des Weltkrieges. 
Introduced in July 1934 by Reichspräsident Paul von Hinderburg, this award was intended for the soldiers of the German Empire who had fought during the First World War. The 3rd Reich kept awarding the medal until 1944.
The present Honor Cross belongs to the first category (Ehrenkreuz für Frontkämpfer), awarded to the veterans who saw action; another version -- without the crossed swords -- was designed for those who served during the war without being engaged in actual combat (Ehrenkreuz für Kriegsteilnehmer). Eventually, a third category was intended for the veterans' families (Ehrenkreuz für Hinterbliebene) -- though similar in shape to the second type, the latter was black-lacquered.
In excellent condition, this medal is hallmarked HKM on the reverse; delivered without ribbon.