Back

Original

Female personnel

Diverse accessories

Sports and recreation

Grouping

Photographs

British Made

D-DAY

Reproduction

Female personnel

Diverse accessories

Memories

Clothing

Accessories

Caps

Stationery store

Tableware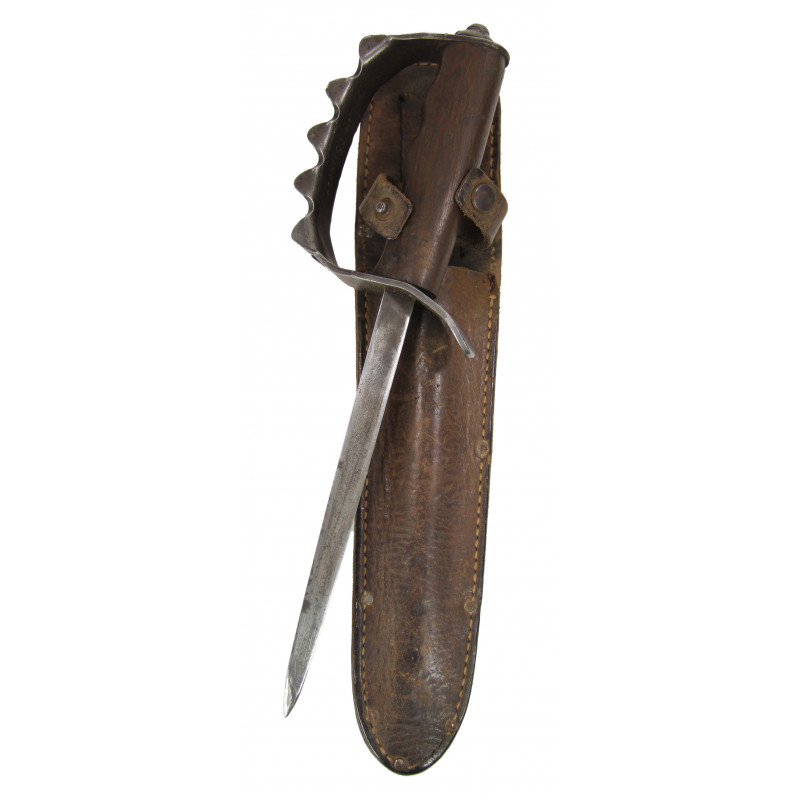  
Knife, Trench, M-1917 + Leather Scabbard
Awesome genuine WWI US M1917 Trench Knife, manufactured by the American Cutlery Co. and dated 1917. This dagger was the very first trench knife to be formally adopted by the US Army, based upon various types in service in the French Army. Featuring a 7.5' triangular-section, stiletto steel blade, this model was a very efficient thrusting weapon, yet in the absence of cutting edge it couldn't be used for any other purpose. The D-shaped handguard features two five-point rows, thus making a ready-to-use knuckle duster useful in close-quarter combat.
In excellent used condition, this amazing trench knife retains its original walnut handle; delivered in its original theater-made leather scabbard, featuring a strap with snap fastener.
Like its successor, the M1918 Trench Knife, this particular type remained in service during WWII, used by individual members of US shock troops such as the Marines and airborne units.