Back

Original

Female personnel

Diverse accessories

Sports and recreation

Grouping

Photographs

British Made

D-DAY

Reproduction

Female personnel

Diverse accessories

Memories

Clothing

Accessories

Caps

Stationery store

Tableware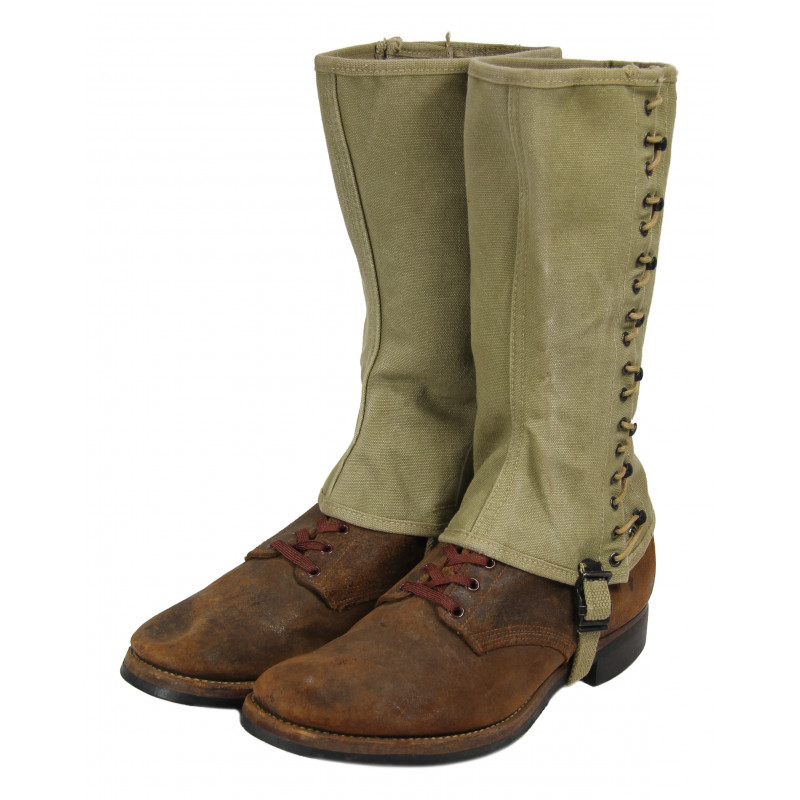  
Shoes, Combat, Roughout
Nice genuine pair of WWII US Army field combat shoes, russet suede, without toe cap, featuring rubber soles. To be worn with the standard canvas leggins, these typical ankle boots were issued to the GIs on most theaters of operations.
Good worn condition; size 11; homogeneous pair. The upper part is slightly damaged on both shoes, particularly on the left one, whose inner tongue has been torn away -- none of the above-mentioned damage being visible when shoes are worn with leggins.
Leggins are not included.