Back

Original

Female personnel

Diverse accessories

Sports and recreation

Grouping

Photographs

British Made

D-DAY

Reproduction

Female personnel

Diverse accessories

Memories

Clothing

Accessories

Caps

Stationery store

Tableware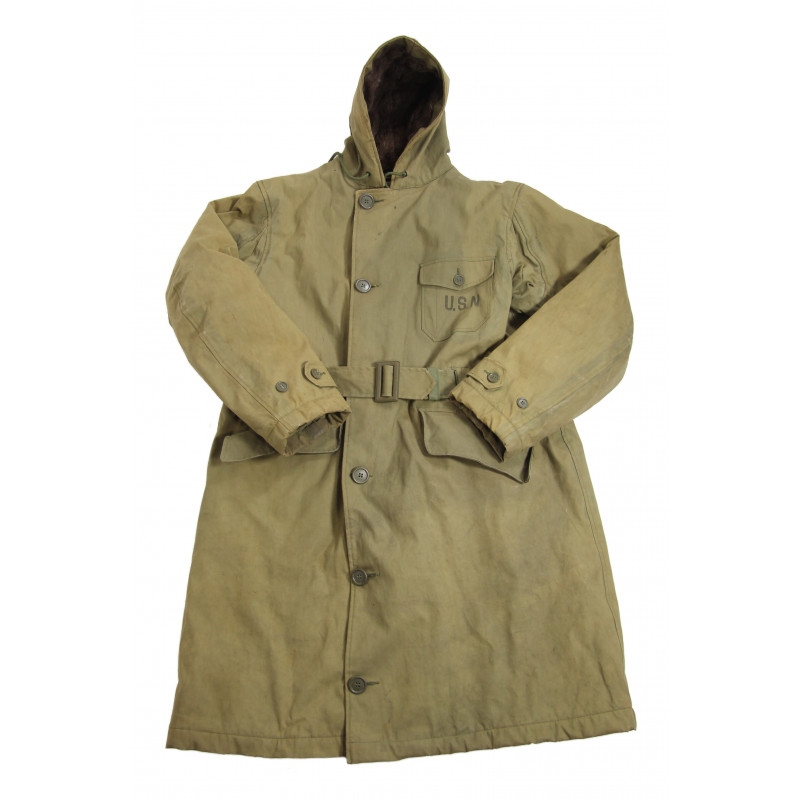  
Coat, Parka, Winter, N-1, US Navy
Nice genuine WWII US Navy N-1 Winter Parka Coat, synthetic resin-coated cotton cloth, featuring five plastic buttons and a Conmar zipper (in working condition) on the front. Introduced in February 1944, this long, cold-weather deck parka is also characterised by its full alpaca fur lining, a belt, two side pockets and a left breast pocket adorned with initials USN.
Original label still present: Navy Department - Contract NXsx43461. Size 42.
Complete, in excellent overall condition.
You might also like