Back

Original

Female personnel

Diverse accessories

Sports and recreation

Grouping

Photographs

British Made

D-DAY

Reproduction

Female personnel

Diverse accessories

Memories

Clothing

Accessories

Caps

Stationery store

Tableware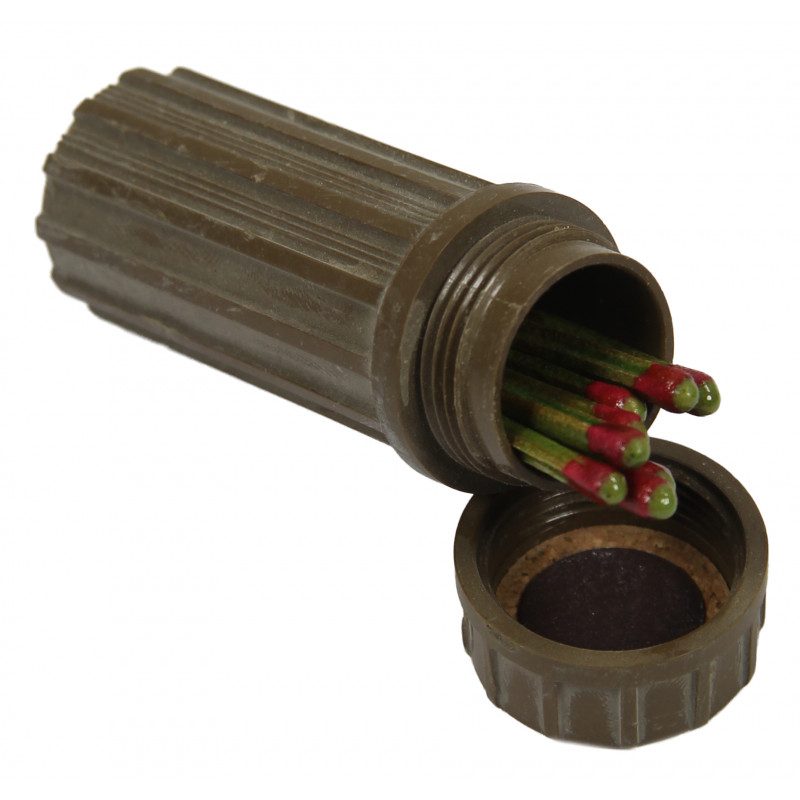  
Box, Match, Waterproof, FOSTER GRANT Co., 1944
Genuine WWII USAAF waterproof compass match holder, in OD green bakelite, manufactured by FOSTER GRANT Co., stock number 74-B-788-40.
This was commonly used by the AAC and is a component part of the M-592 back pad kit and all naval life rafts.
These were all in the original boxes when we found them. The sad part is that the boxes were so dry rotted, they fell apart to the touch. So, needless to say, these don't come with the original boxes. We have included a picture of one of the good boxes we found (for reference purposes only) so you can see how these were originally packaged and prove they are 1944 dated originals. 
You might also like