Back

Original

Female personnel

Diverse accessories

Sports and recreation

Grouping

Photographs

British Made

D-DAY

World War I

Vietnam War

Reproduction

Female personnel

Diverse accessories

Memories

Clothing

Accessories

Caps

Stationery store

Tableware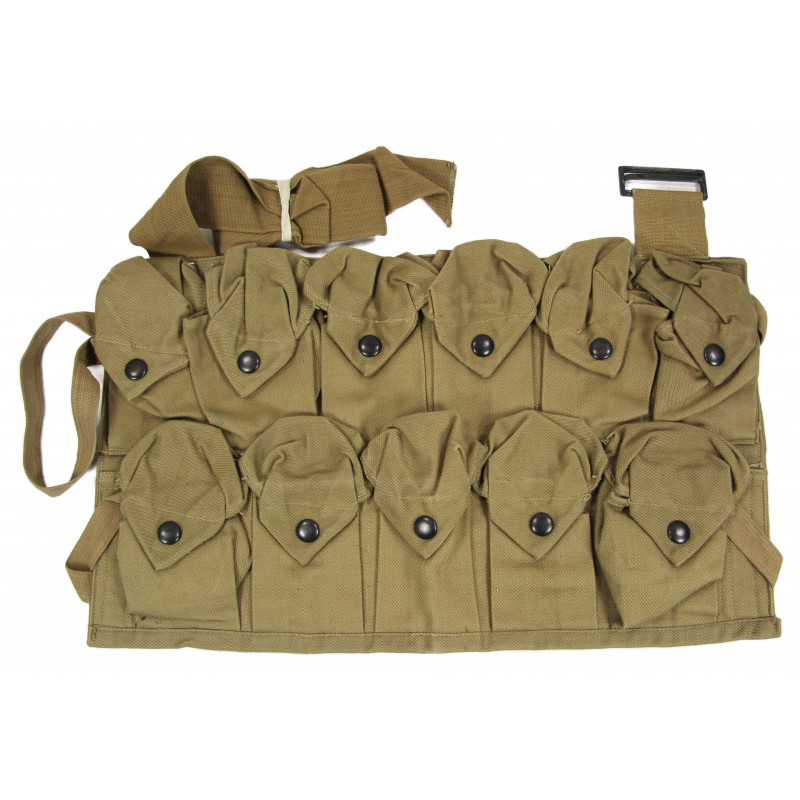  
Carrier, Chest, Grenade, US, 1918
Genuine WWI US grenade chest carrier, made up of eleven compartments. Introduced in 1918, this khaki heavy cotton canvas model was first intended for the Mk 1 hand grenade. Manufactured by Earl & Wilson and dated May 1918.
During the Second World War, this type of chest carrier was mostly used by the Marines in the Pacific.
NOS, mint condition. Complete with all straps and snap fasteners.