Back

Original

Female personnel

Diverse accessories

Sports and recreation

Grouping

Photographs

British Made

D-DAY

World War I

Reproduction

Female personnel

Diverse accessories

Memories

Clothing

Accessories

Caps

Stationery store

Tableware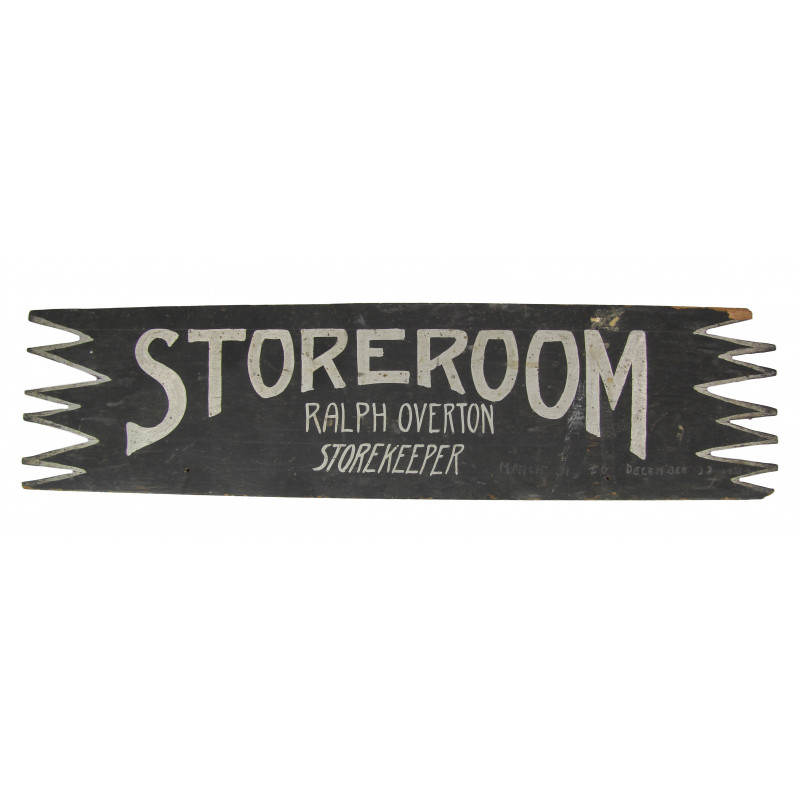  
Sign, Wood, Storeroom, US Navy
Genuine WWII US Navy wooden sign, bearing the mention Storeroom above the name Ralph Overton and his position as Storekeeper. The inscriptions have been handpainted in silver paint on a black background. The following dates appear in the lower right corner: March 31 to December 23, 1939.
The present signboard was made on the field by the above-mentioned sailor.
Excellent condition. Dimensions: 5in x 20in.