Back

Original

Female personnel

Diverse accessories

Sports and recreation

Grouping

Photographs

British Made

D-DAY

Reproduction

Female personnel

Diverse accessories

Memories

Clothing

Accessories

Caps

Stationery store

Tableware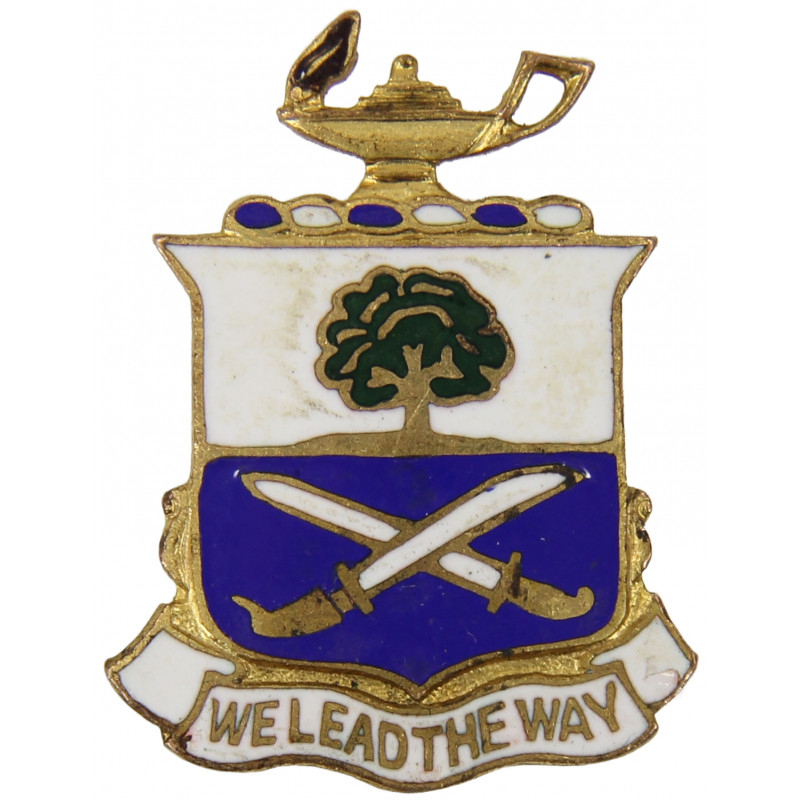  
Distinctive Insignia, 29th Inf. Rgt., Red Ball Express, SB
Rare genuine WWII US distinctive insignia of the 29th Infantry Regiment, to be worn on the service dress or Ike jacket collar. 
When the United States entered World War II, the 29th Infantry was still at Fort Benning, but moved to Fort Jackson, South Carolina, on 3 May 1943. Three months later the regiment moved to Iceland, where it defended the rocky coastline until shipped to England in preparation for the invasion of Europe.
In August, 1944 the regiment deployed to France where it provided security to the "Red Ball Express", the supply route which kept the armored thrust rolling into Germany. During the "Battle of the Bulge", the regiment secured and defended river crossings along the Meuse River in the vicinity of Namur and Liege, Belgium. The Regiment saw heavy combat near Jemelle and Rochefort, Belgium and was then deactivated in October, 1946. The 29th served in the Army of occupation at Frankfurt on Main and then in the Bremen Enclave near Bremerhaven at Camp Grohn.
Screw back and manufactured by A. H. Dongero Inc.