Back

Original

Female personnel

Diverse accessories

Sports and recreation

Grouping

Photographs

British Made

D-DAY

Reproduction

Female personnel

Diverse accessories

Memories

Clothing

Accessories

Caps

Stationery store

Tableware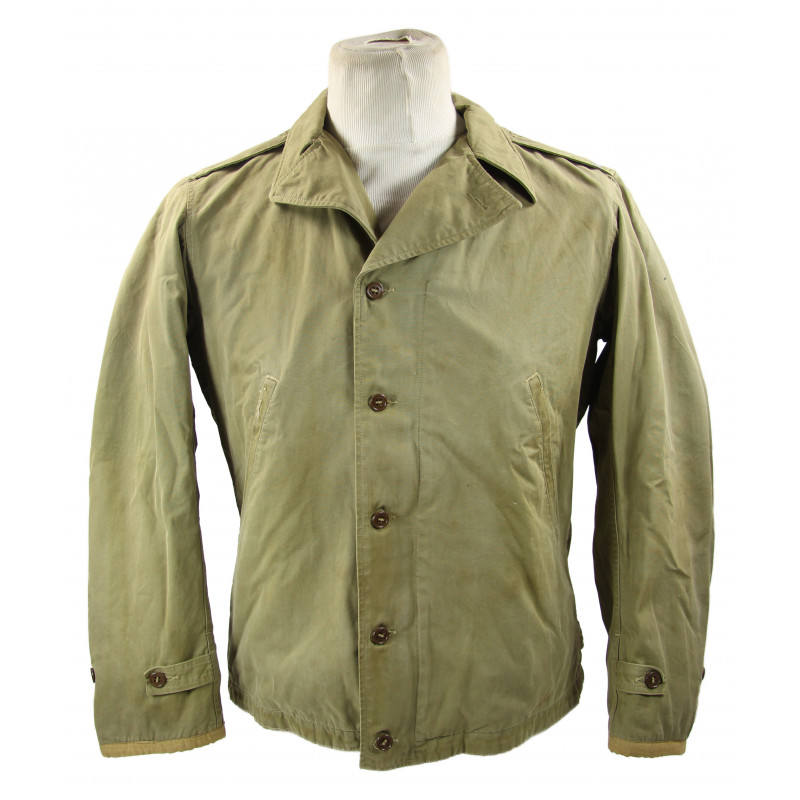  
Jacket, Field, M-1941, 34R
Genuine WWII US M-1941 short windbreaker-type jacket, in windproof and water-resistant cotton poplin with  flannel lining. This is the US Army standard issue field jacket, worn by every branch of service on most theaters of operations.
The present jacket retains all its buttonsand its genuine zip by Talon, in working order. 
Size: 34R. Worn condition with laundry number: H-6208 & D-5395. 
Repaired sleeve ends.