Back

Original

Female personnel

Diverse accessories

Sports and recreation

Grouping

Photographs

British Made

D-DAY

Reproduction

Female personnel

Diverse accessories

Memories

Clothing

Accessories

Caps

Stationery store

Tableware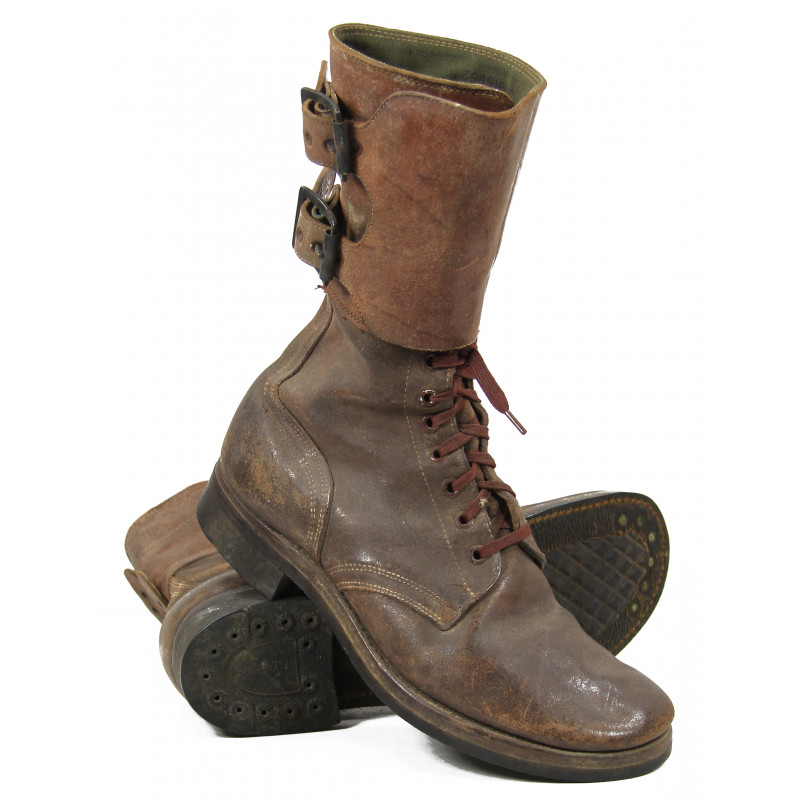  
Boots, Service, Combat (Buckle Boots), 8 D, ID
Genuine pair of WWII US Combat Service Boots, known as 'Buckle Boots', featuring a soft leather upper part lined with green canvas. Standardized in November 1943, they were intended for superseding service shoes and canvas leggings. Markings are clearly legible. Manufactured by J.F. McElwain Co.
Size 8 D. Good used condition.
The present boots belonged to Paul Spohn, service number 33815852, as indicated by the stamp visible on the inner canvas. Paul Leroy Spohn was born on November 25, 1922 in Kutztown, Pennsylvania and joined the US Army on September 1st, 1944 in Philadelphia. Discharged on July 30, 1946, he passed away on January 1st, 2005.
https://aad.archives.gov/aad/record-detail.jsp?dt=893&mtch=1&tf=F&q=Spohn%2C+Paul&bc=&rpp=10&pg=1&rid=4269680
https://fr.findagrave.com/memorial/105470740/paul-leroy-spohn