Back

Original

Female personnel

Diverse accessories

Sports and recreation

Grouping

Photographs

British Made

D-DAY

Reproduction

Female personnel

Diverse accessories

Memories

Clothing

Accessories

Caps

Stationery store

Tableware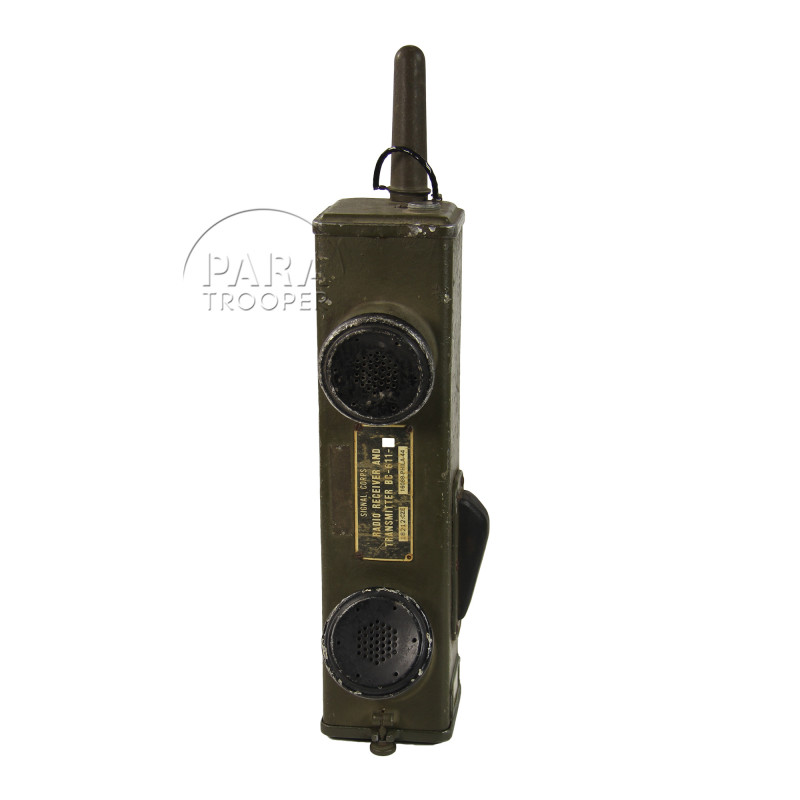  
BC-611-C, "Handie-Talkie", 1944
Very nice genuine WWII US BC-611-C transmitter and receiver, the legendary "Handie-Talkie", dated 1944, in original paint, complete with its original plaque and canvas strap.
Developed for the Infantry, it offered a short range (1.2 mi) voice communication capability to small units (company, squad).
It worked with preset channels, powered by BA-37 and 38 dry batteries. Pulling out the telescoped antenna turned out the radio on.
Original US radio, not a French one, with original paint.