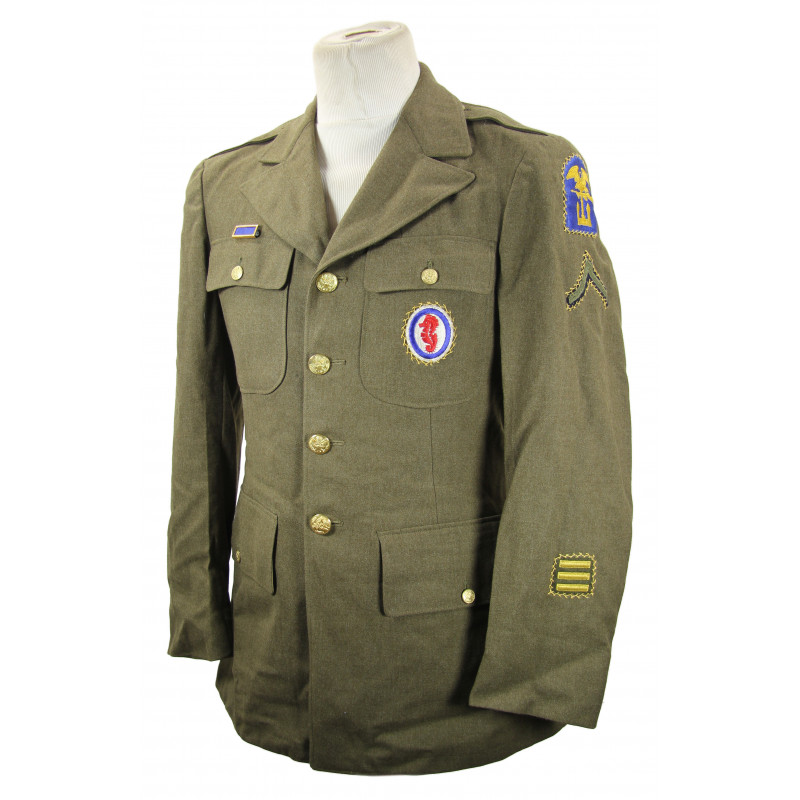  
Coat, Wool, Serge, OD, Pfc. Harold Ramby, Amphibious Engineers
Superb genuine WWII US Army Enlisted Men's wool serge off-duty jacket. The present jacket retains all its buttons and original insignias -- Amphibious Forces shoulder sleeve insignia, Private First Class rank stripes, Amphibious Engineers patch on the left breast pocket, Presidential Unit Citation and Overseas Service Bars. 
Excellent overall condition. Size 38R.
An original document, found in a pocket, comes along with the present jacket. Dated January 31, 1945, this appointment notice for February 5, 1945 was delivered by the Ohio Bureau of Unemployment Compensation to Harold M. Ramby.
Harold Moerlein Ramby was born on September 4, 1916 in New Moorefield, Ohio. A recipient of the Purple Heart, he passed away on December 20, 2005 in Springfield, Ohio.
You might also like