Back

Original

Female personnel

Diverse accessories

Sports and recreation

Grouping

Photographs

British Made

D-DAY

Reproduction

Female personnel

Diverse accessories

Memories

Clothing

Accessories

Caps

Stationery store

Tableware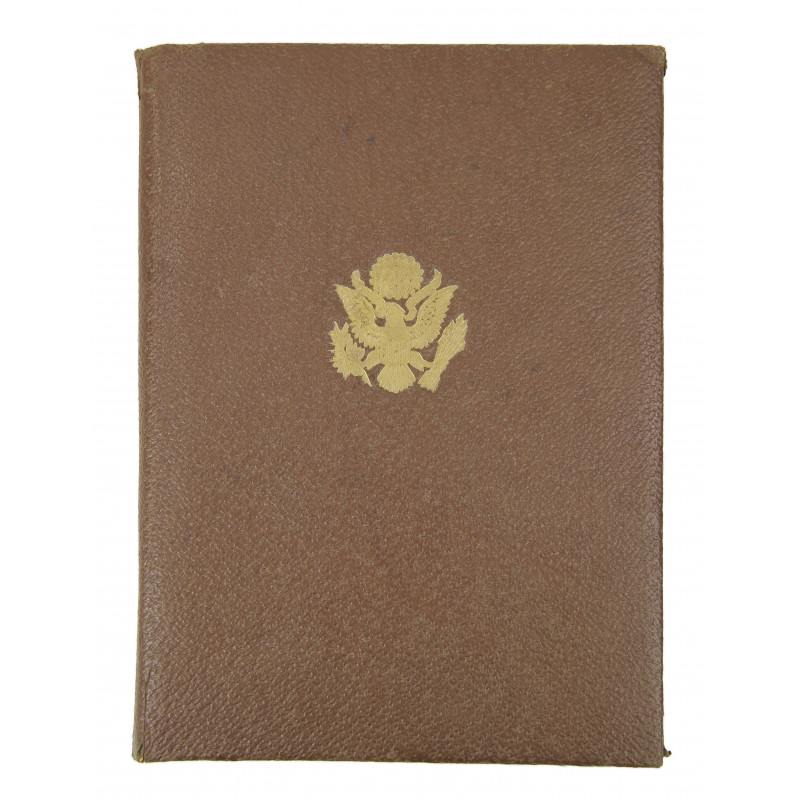  
Stationery Kit, US Army, Faux Leather
Scarce genuine WWII US faux leather portfolio, intended for the GI's personal correspondence. The front cover bears a golden US Army insignia. Apart from mail received from home, the left compartment is intended for displaying a picture of the loved one -- here, a commercial portrait of actress Bonita Granville. The right compartment carries a notepad.
The present stationery kit is in excellent condition and retains a few original documents.
Dimensions in folded position: 6.9" x 9.4" x 0.5".
You might also like