Back

Original

Female personnel

Diverse accessories

Sports and recreation

Grouping

Photographs

British Made

D-DAY

World War I

Reproduction

Female personnel

Diverse accessories

Memories

Clothing

Accessories

Caps

Stationery store

Tableware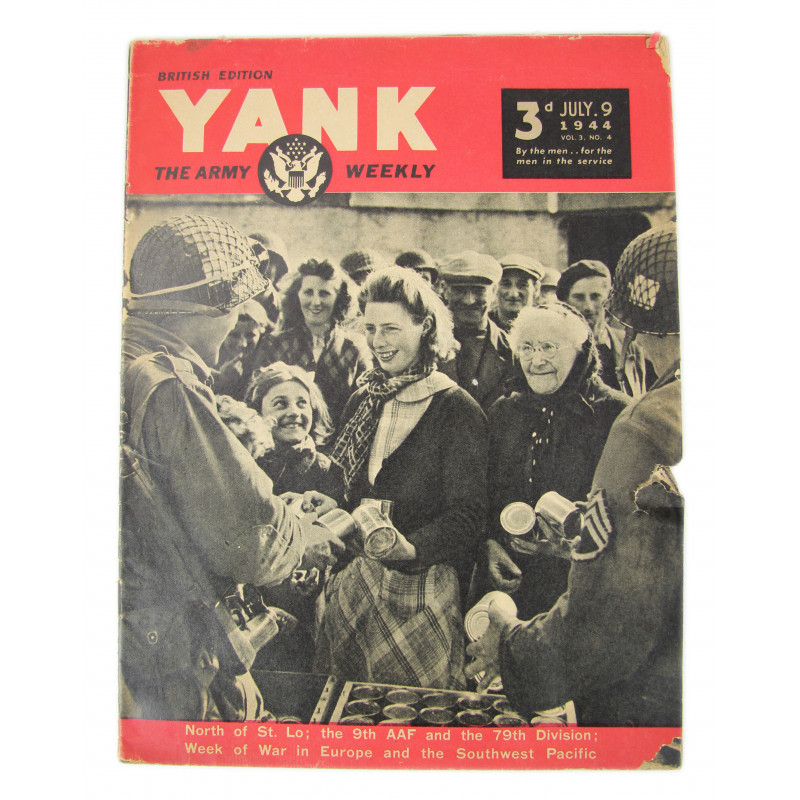  
Magazine, YANK, July 9, 1944, Hiesville, 101st AB Div.
Famous and rare Yank magazine, British Edition, dated July 9, 1944, on the front cover of which paratroopers of the famed 101st Airborne Division give rations to Norman civilians at Division CP, Hiesville, Normandy, France.
Cover still in very nice condition.