Back

Original

Female personnel

Diverse accessories

Sports and recreation

Grouping

Photographs

British Made

D-DAY

Reproduction

Female personnel

Diverse accessories

Memories

Clothing

Accessories

Caps

Stationery store

Tableware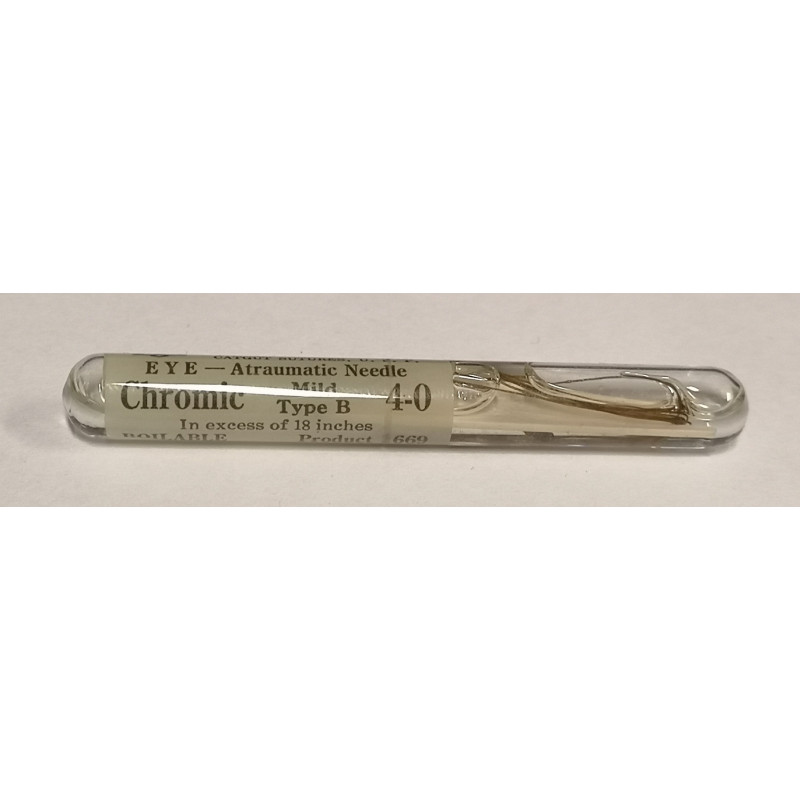  
Sutures, Catgut, with Atraumatic Needle, Item No. 669, Chromic 4-0
Genuine WWII US eye suture (Item No. 669) with atraumatic needle manufactured by Davis & Geck, Inc., BROOKLYN, NY, USA. Used by all medics. Length: 7cm.
These are sutures for closing internal incisions and wounds, not on the surface of the body. They are catgut, which is actually strands of connective tissue from the small intestine of sheep, and they are chromic in that they are treated with chromic acid. This allows them to retain their strength for 2-3 weeks before being absorbed by body fluids. They do not need to be removed. Boilable means they can be included in surgical packs of instruments and towels and then autoclaved without being damaged. Some suture packaging is non-boilable. They are sterile and ready to use when the glass vial is broken. The fluid is a methyl alcohol derivitive. These do not have a needle attached.
This size is very common, and was used a lot during WWII.