Back

Original

Female personnel

Diverse accessories

Sports and recreation

Grouping

Photographs

British Made

D-DAY

World War I

Reproduction

Female personnel

Diverse accessories

Memories

Clothing

Accessories

Caps

Stationery store

Tableware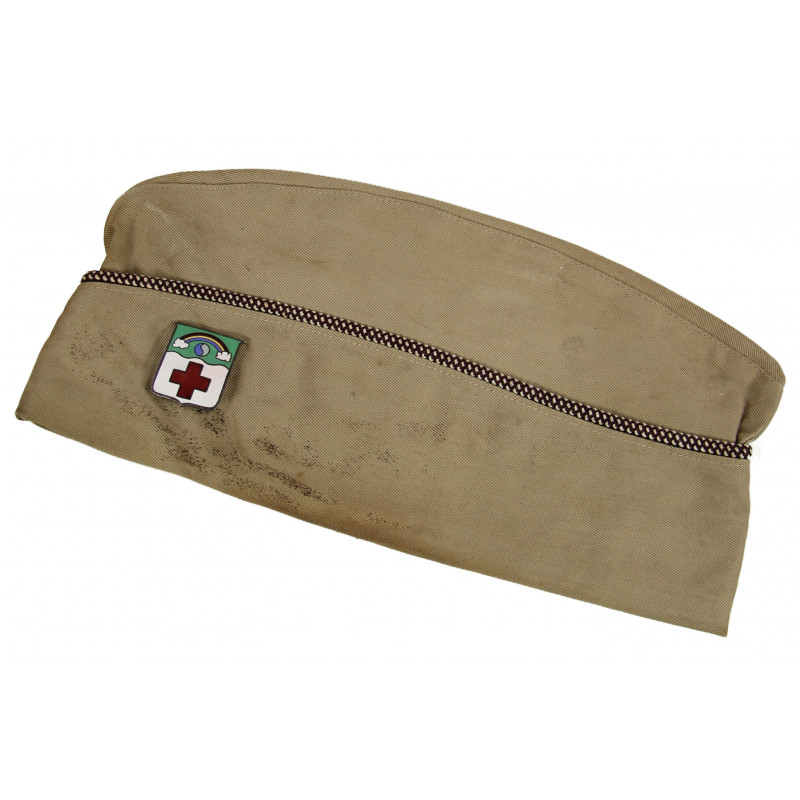  
Cap, Garrison, Medical Department, 119th Med. Bn., 44th ID
Genuine WWII US Army chino garrison cap for enlisted men and NCOs, featuring the white and maroon piping of the  Medical Department. Size 6 5/8.
In good used condition, this cap retains a distinctive insignia of the 119th Medical Battalion, attached to the 44th Infantry Division; hallmarked Hartdegen, Newark. 
Laundry number K7369 has been inked twice in the cap. Number 46846-E-44 is also legible.
You might also like