Back

Original

Female personnel

Diverse accessories

Sports and recreation

Grouping

Photographs

British Made

D-DAY

Reproduction

Female personnel

Diverse accessories

Memories

Clothing

Accessories

Caps

Stationery store

Tableware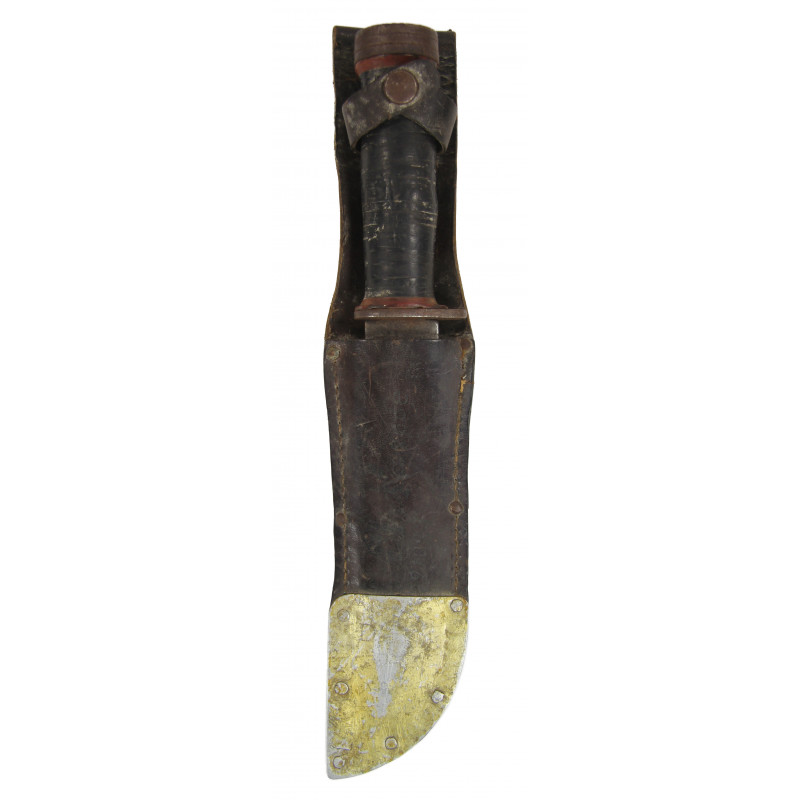  
Knife, Commando, Cattaraugus 225Q, Named
Genuine WWII US Cattaraugus 225Q knife, featuring a 6in-blade and a tempered steel pommel. The grip is fashioned out of leather washers. Made by the Cattaraugus Cutlery Company.
Delivered in its original leather scabbard, whose owner has reinforced the tip with two metal plaques held together by six rivets. Though hardly legible, a name and a series of digits was once carved in the leather: M. Rascoe 791093 [?].
An homogeneous set in good used condition.
You might also like