Back

Original

Female personnel

Diverse accessories

Sports and recreation

Grouping

Photographs

British Made

D-DAY

Reproduction

Female personnel

Diverse accessories

Memories

Clothing

Accessories

Caps

Stationery store

Tableware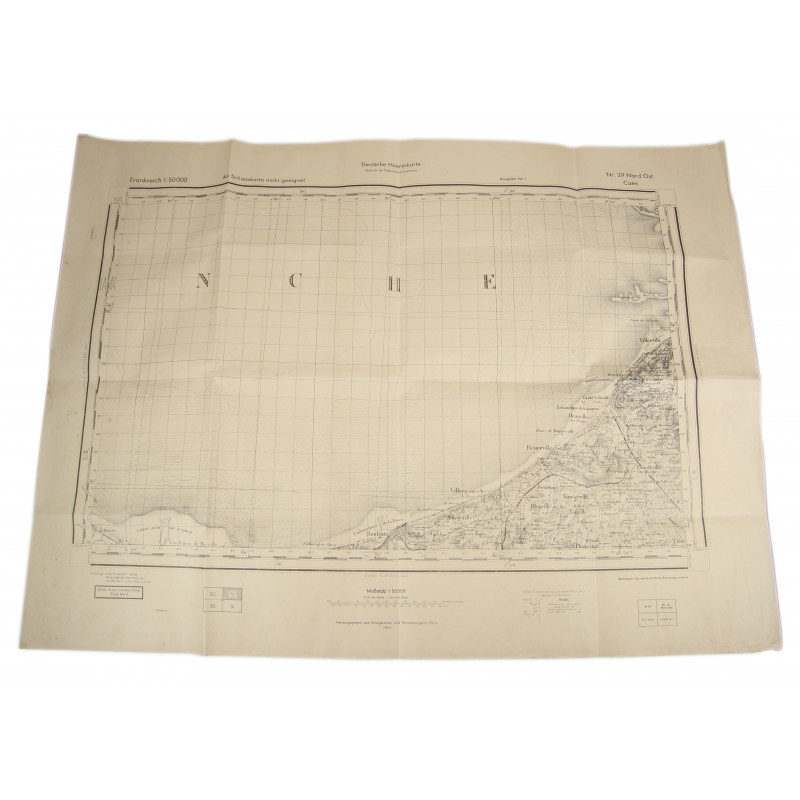  
Map, German, North-East of Caen, 1943
Genuine WWII German map of the Normandy coastline north-east of Caen, scale 1:50 000. Dated 1943, the present map covers the entire Côte Fleurie from Houlgate to Trouville, through Villers-sur-Mer, Bénerville, Deauville and Trouville.
Deutsche Heereskarte - Nr. 29 Nord Ost Caen.
Excellent overall condition. No tear/scratch/hole/annotation. Dimensions: 23.5in x 31.5in.