Back

Original

Female personnel

Diverse accessories

Sports and recreation

Grouping

Photographs

British Made

D-DAY

Reproduction

Female personnel

Diverse accessories

Memories

Clothing

Accessories

Caps

Stationery store

Tableware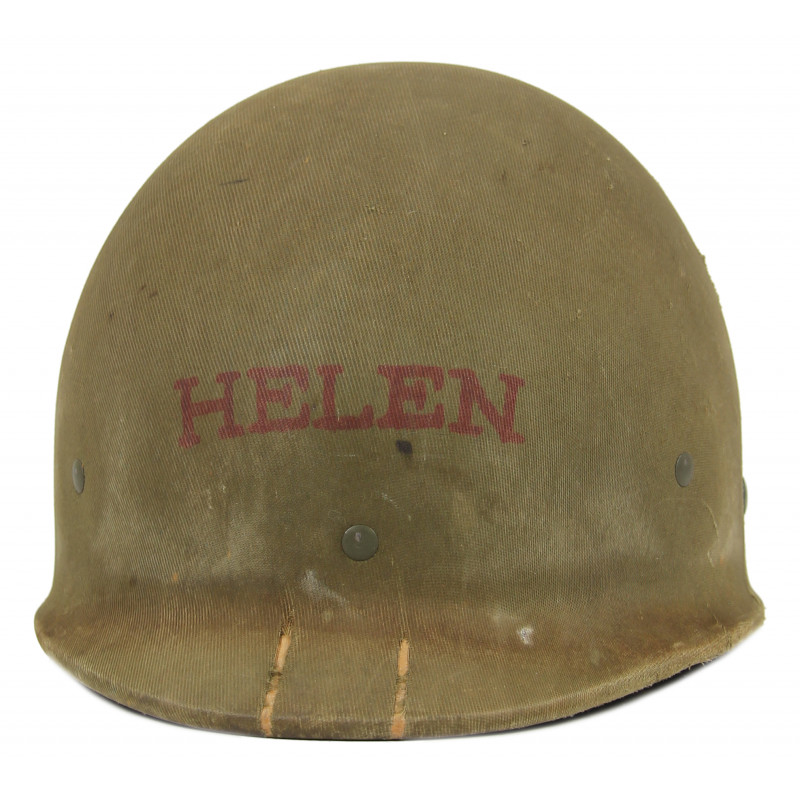  
Liner, Helmet M1, Carboard, Hawley, Named
Superb genuine WWII US M1 helmet liner, of the cardboard type covered with OD cloth, manufactured by Hawley (second pattern). Complete with cotton web suspension and leather headband, featuring plain A washers.
Laundry number P-5251 has been inked inside five times. On the outer surface, first name Helen has been handwritten on the front.
Very good overall condition.