Back

Original

Female personnel

Diverse accessories

Sports and recreation

Grouping

Photographs

British Made

D-DAY

Reproduction

Female personnel

Diverse accessories

Memories

Clothing

Accessories

Caps

Stationery store

Tableware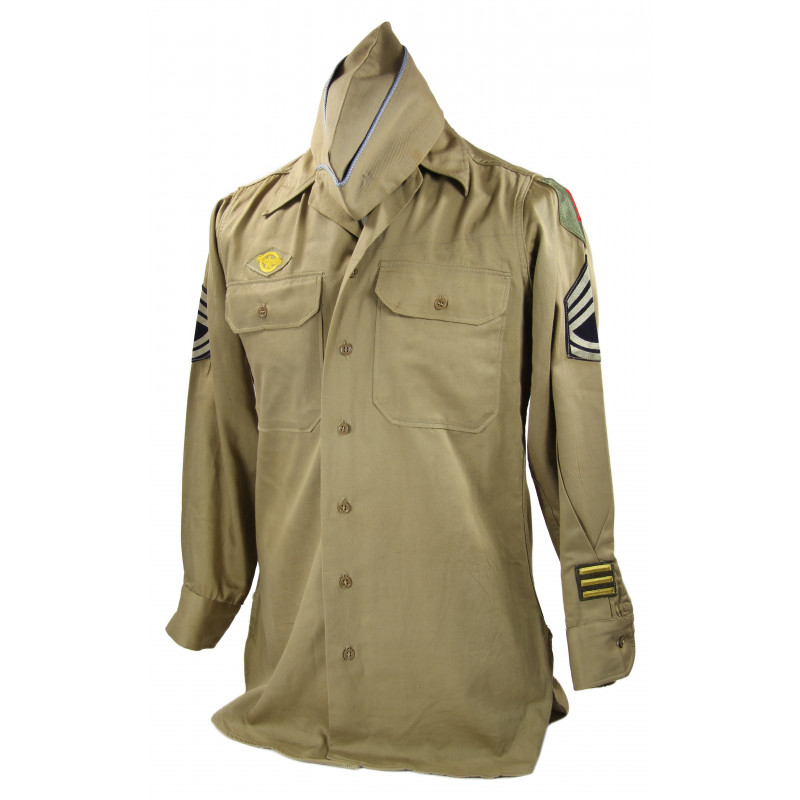  
Shirt, Cotton, Khaki, Special, T/Sgt, 1st Infantry Division & Garrison Cap
Genuine WWII US Army khaki cotton shirt, introduced in November 1941 for the summer service dress. This type was modified in 1942 with anti-gas flaps being added behind the front buttons and on the cuffs. The present shirt retains its original 1st Infantry Division shoulder sleeve patch, a 'Ruptured Duck' and a pair of Technical Sergeant rank insignias, as well as three Overseas Service Bars. Excellent overall condition; complete with all buttons. No label. 
This shirt comes along with a matching garrison cap featuring the Infantry light blue piping. No label. Size 7. Very good condition.
A nice homogeneous set.