Back

Original

Female personnel

Diverse accessories

Sports and recreation

Grouping

Photographs

British Made

D-DAY

Reproduction

Female personnel

Diverse accessories

Memories

Clothing

Accessories

Caps

Stationery store

Tableware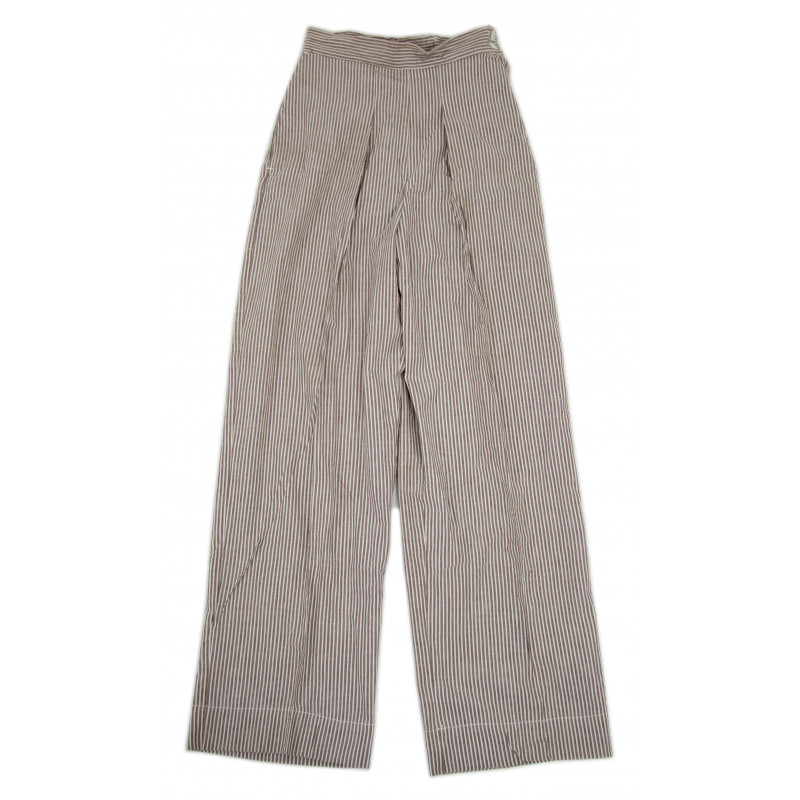  
Trousers, US Army Nurse, Seersucker, Size 12, 1943
Genuine WWII US Army Nurse corps cotton seersucker slacks. 
In the summer of 1943, the urgent need to develop a hospital uniform with trousers was noticed. For example, such a uniform was necessary for nurses who were assigned to hospital ships and trains where they had to climb ladders to attend patients in upper bunks. Additionally, many nurses in overseas areas served in hospitals where litters instead of beds were used.
Mint condition, with its genuine label dated October 23, 1943, size 12 (waist 22-24). 
You might also like