Back

Original

Female personnel

Diverse accessories

Sports and recreation

Grouping

Photographs

British Made

D-DAY

Reproduction

Female personnel

Diverse accessories

Memories

Clothing

Accessories

Caps

Stationery store

Tableware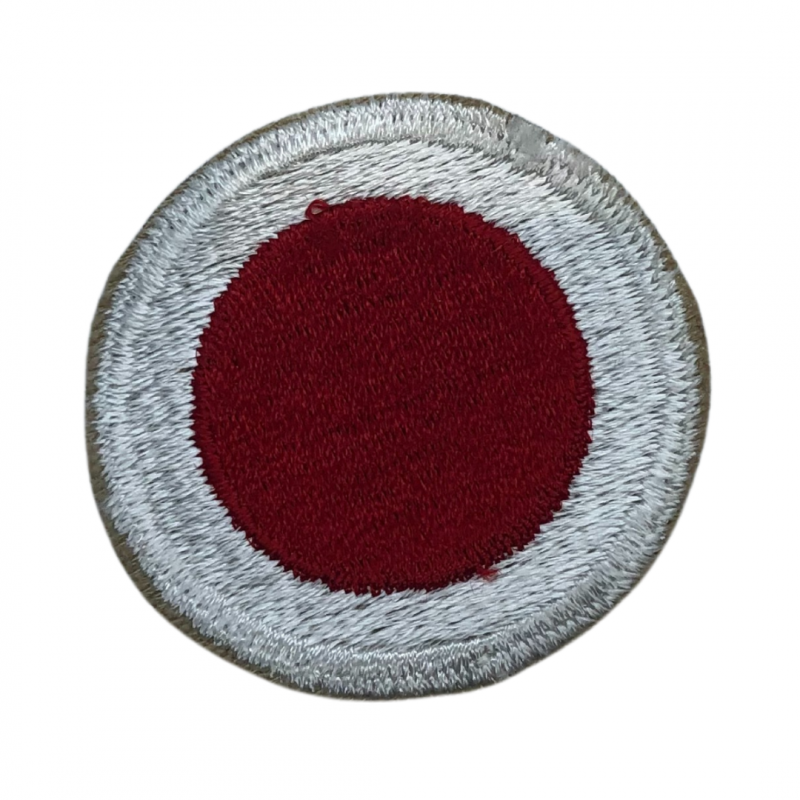  
Patch, 37th Infantry Division, Bougainville
Genuine WWII US felt shoulder sleeve insignia of the 37th Infantry Division 'Buckeye Division'.
The 37th Infantry Division arrived in Fiji in June 1942 to fortify the islands against possible invasion. With the end of ground fighting on Guadalcanal, the division moved to that island in April 1943, continued training, and staged for the Munda campaign. Two battalions joined the Marine Raiders on New Georgia, 5 July 1943, while the remainder of the division landed, 22 July, and assisted the 43d Infantry Division in taking Munda airfield in heavy fighting. After mopping up on New Georgia, the division returned to Guadalcanal, 9 September 1943, for rest and rehabilitation.
The division's next assignment was Bougainville as part of the I Marine Amphibious Corps. Landing between 8 and 19 November 1943, the 37th Division expanded the western beachhead sector, constructed roads and bridges, and engaged in extensive patrol activity. On 15 December 1943, IMAC was relieved by the XIV Corps, to which the 37th Division was then assigned. In March 1944, two Japanese divisions made eight major attacks, but division lines held.